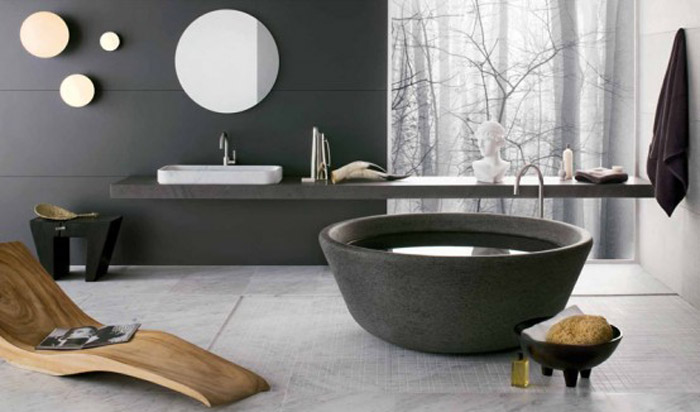 Spends yours moments in your own stylishly designed and decorated relaxing bathroom
Your relaxing bathroom need to employs a natural color palette backed up by warm materials. Relaxing baths are surely part of your routine.With modern relaxing ambience , the bathroom shown to create a pleasant ambiance basked in natural and artificial light. If you're looking to get the best use of space in your bathroom, try using mirrors, good lighting and a monochromatic palette that can balance a small bathroom.
If you have big bathroom, maximize all available natural light through windows and a glass partition. By keeping the shower area open to the rest of the bathroom with a generously sized interior glass wall, the otherwise darkly decorated space feels spacious and airy.
Find inspiration for your next renovating or building a relaxing bathroom