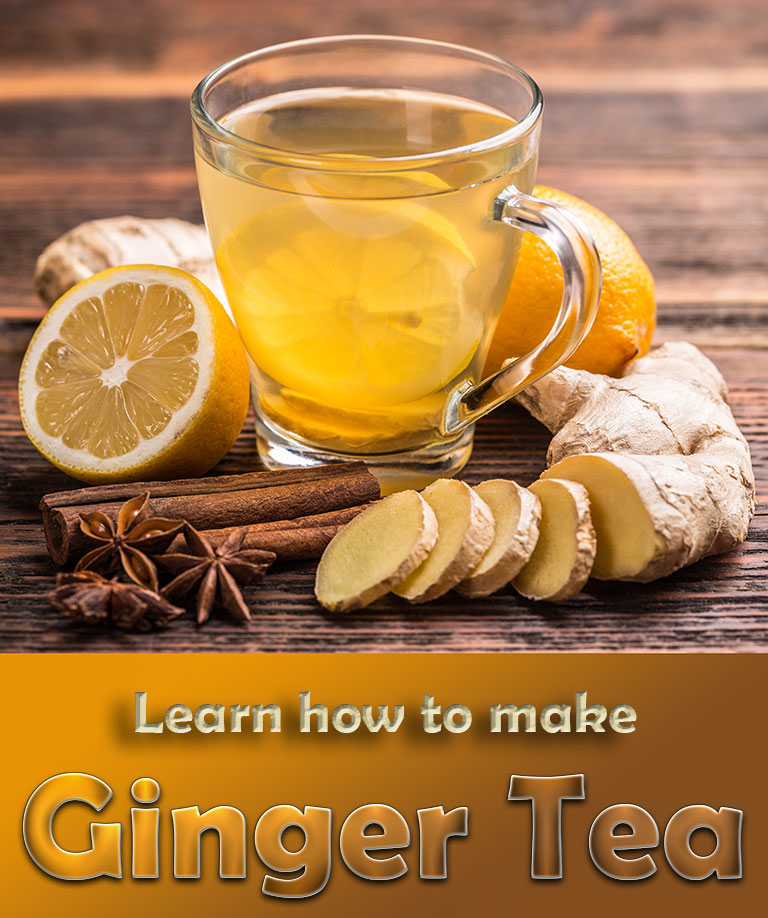 The benefits of ginger tea are vast, ranging from stress relief all the way to improving blood circulation. In addition to that it's full of minerals and antioxidants that are great for your health as well. Today I'm going to teach you a little bit about ginger tea, it's benefits, and the best part, how to make ginger tea. If you're a do-it-yourself-er then this article is for you. But don't worry, if you aren't into making your own teas then keep reading anyway, I have some great places that you can get the good stuff. =)
Ginger root tea has been around for centuries, but it seems that most people are only just now catching on to the wonders of herbal teas, including ginger. I dream of a day where soda is thrown out and tea is enjoyed by everyone as a treat and also as a cure to many ailments like stomach and digestive problems and even breathing problems. Actually, I'm having a cup of ginger and lemon green tea as I type this. But let's get to the point. Ginger is good for you on so many levels, it even boosts your immune system which can help to ward off the cold or the flu.




So now you're sold and you're looking for a good ginger tea recipe. You're in the right place! In order to make ginger tea, you'll need these items: fresh raw ginger, water, sweetener and any other flavoring you'd like to add. Once you have all of these things, follow these steps:
Step: Peel your ginger and slice as thinly as possible, the more surface area the better since we're infusing the water with the ginger flavor. You'll need at least 5-7 slices.
Step: Boil your water with the ginger slices, I like to boil mine for about 15 minutes, but you can adjust accordingly depending on how strong you want the ginger taste to be. You can also leave the ginger to steep in the water after it's done boiling for a little while to maximize flavor.
Step: Once you're ready to enjoy your tea, fill up a mug or tea cup with ginger and add your favorite flavoring. I like to use a little bit of agave nectar and lemon in mine, but some good variations could be cinnamon, lime juice or maybe vanilla.
As promised, if you aren't the type to make your own teas then here are some of my favorites that you can buy. Since these aren't fresh ginger teas, they are blended with other herbs and made into a delicious and just as healthy cup of tea. I'll provide a few options for loose leaf tea lovers as well as some tea bags.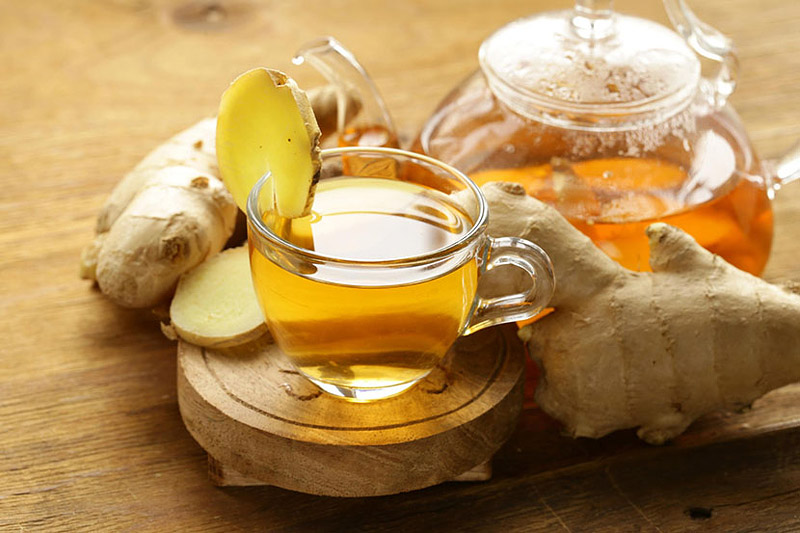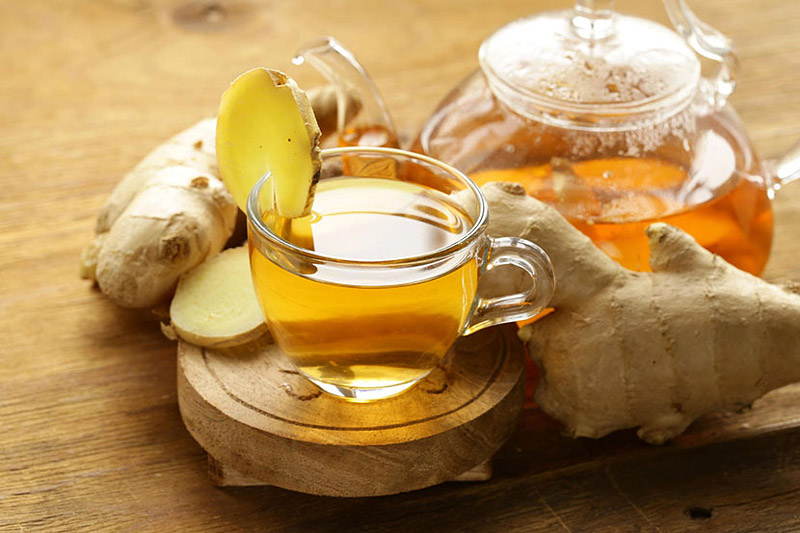 Most of these choices are from Art of Tea, my absolute favorite supplier of tea. They are truly tea lovers and put so much care into their product line. Oh yea, and pretty much all of their teas are 100% organic too!
French Lemon Ginger – This caffeine free variety is my personal go to ginger blend from Art of Tea. It's simple, even with it's 5 different herbs, the flavor is amazing.
Ginger Ginseng – This one is made mostly of dried organic ginger so if you're looking for a tea that is mostly comprised of ginger this would be your best bet.
White Guava Ginger Tea – For the more experimental tea drinker. This tea blends several herbs and even fruits to make a refreshing taste.
French Lemon Ginger (Tea Bags) – If the lemon ginger tea mentioned above peaked your interest but you don't like dealing with loose leaf tea, get your hands on the tea bag version here. They're eco-friendly!
Stash Ginger Peach (Tea Bags) – Ginger peach is one of my favorite tea flavors so I had to include one of them in this list. Plus it's blended with green tea so you get the benefits from that too!
Stash Lemon Ginger (Tea Bags) – Another herbal choice. If you prefer a hint of citrus with your tea, then this is for you! I enjoy this one iced as well.





Source: notimeliketeatime.com