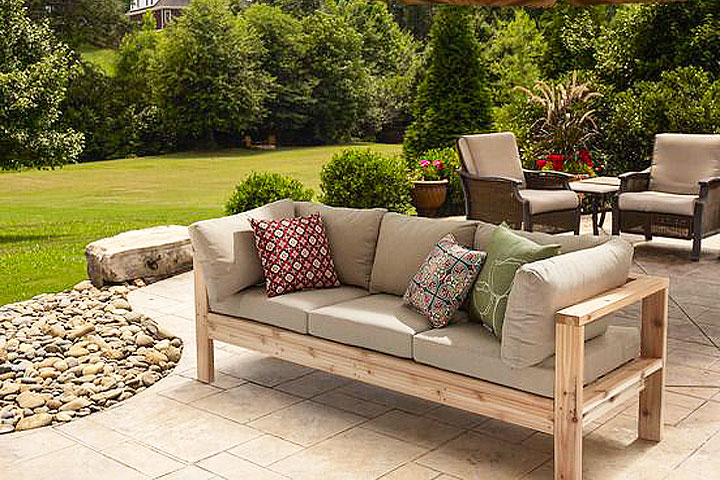 Modern style meets DIY cool in this sturdy cedar outdoor sofa! With just some 2×4 boards, you could be seating in style this summer!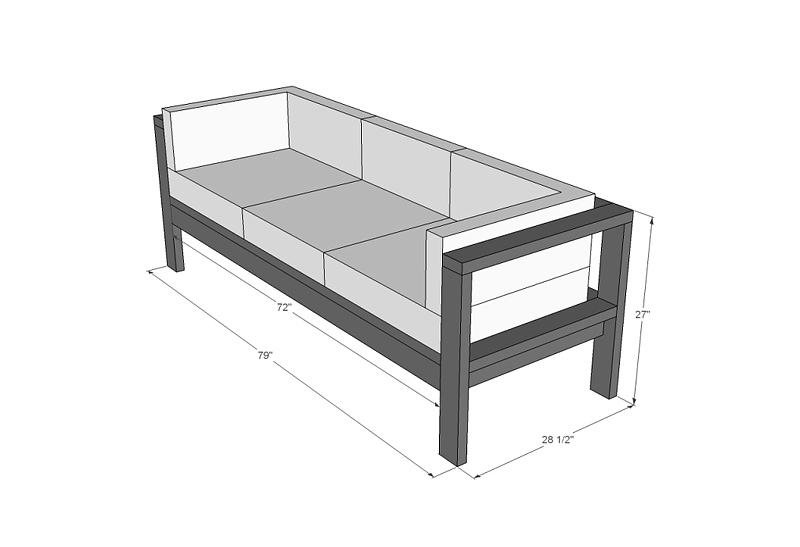 Cut Your Boards:
Cut all of your boards according to the cut list. A circular saw, chop saw, or compound miter saw is recommended for cutting.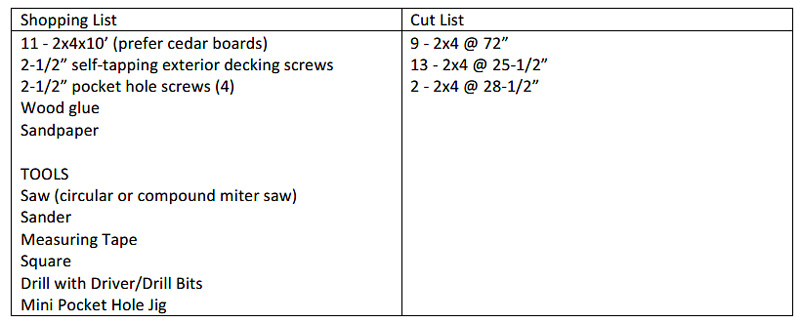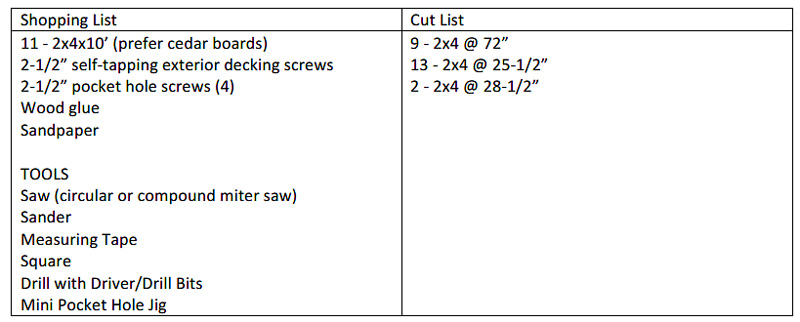 Build Seat Frame:
To make the seat part of this sofa, we are basically going to frame up a mini floor. Just attach 5 of the 25-1/2" long 2x4s to 2 of the 72" long 2x4s, spacing about 16" apart. Use 2-1/2" exterior decking screws. This completes the seat frame.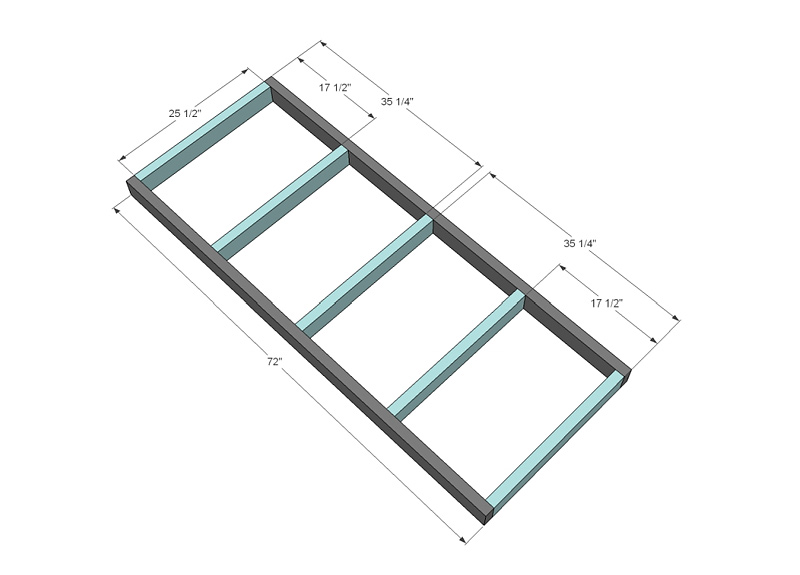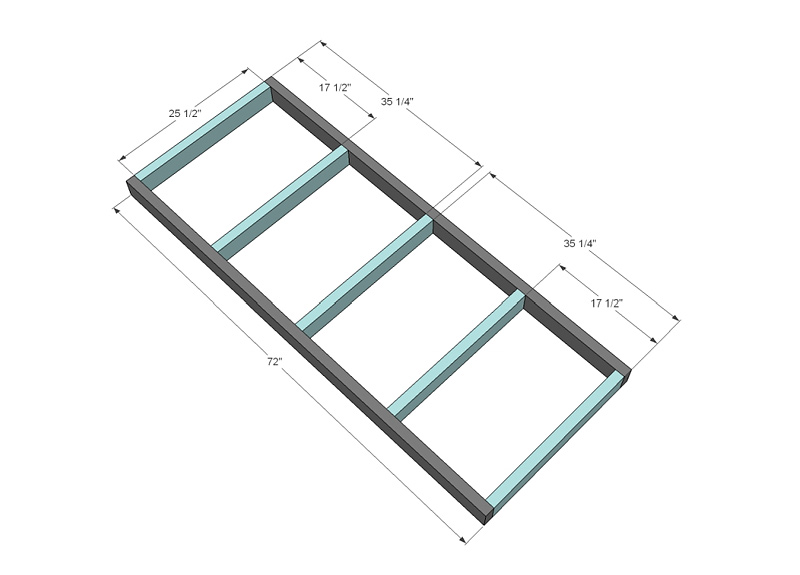 Arms:
Attach arm rests (28-½" long) to legs (25-½" long) with 2-½" exterior decking screws. Build two arms.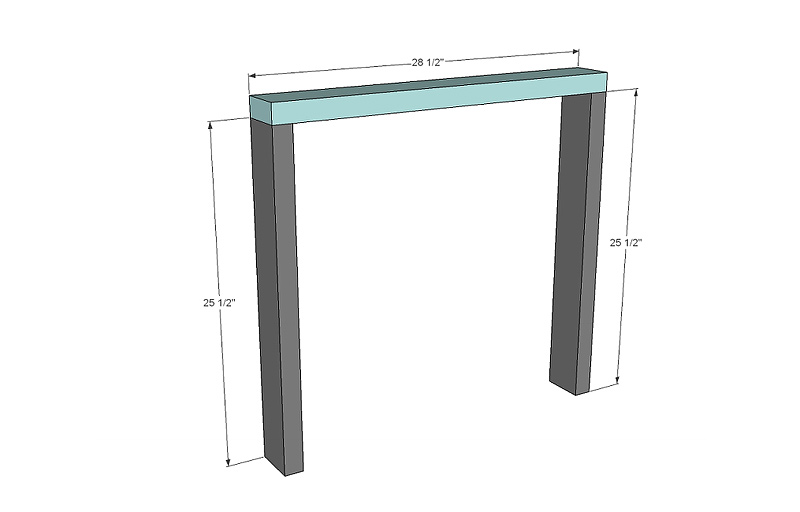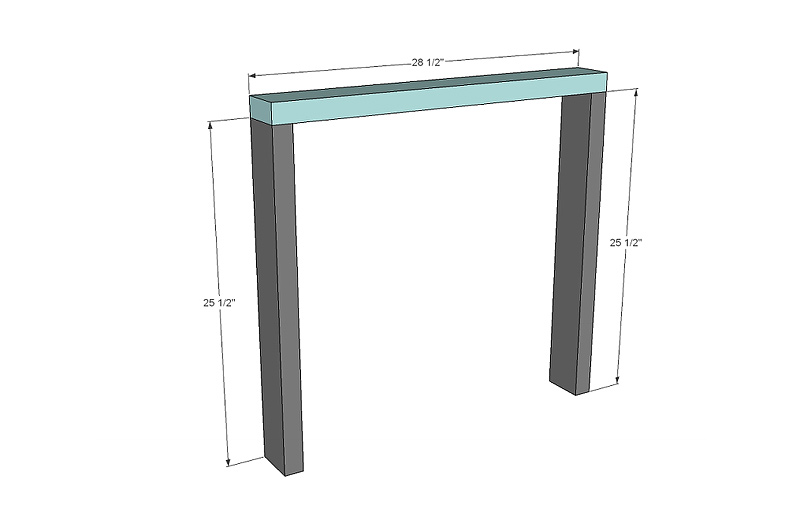 Arm Middle:
Attach another 25-½" long board to the center of the arm, 14" up from bottom, with 2-½" exterior decking screws.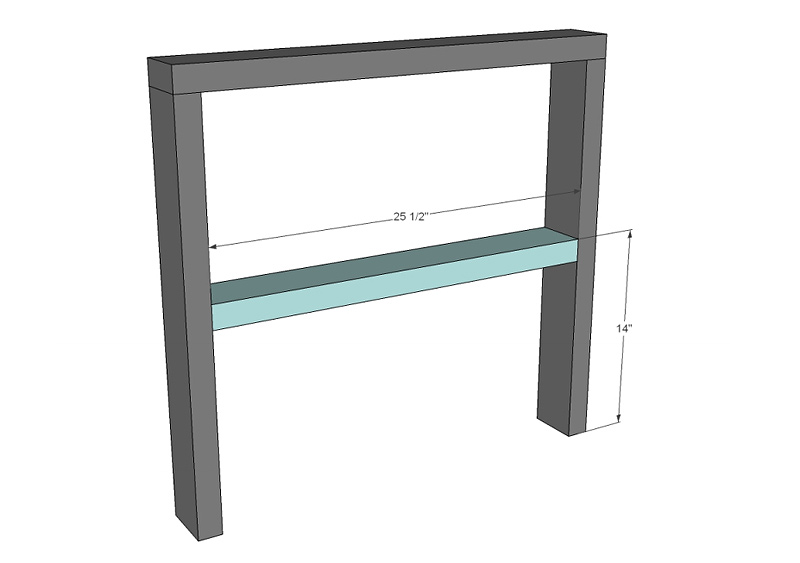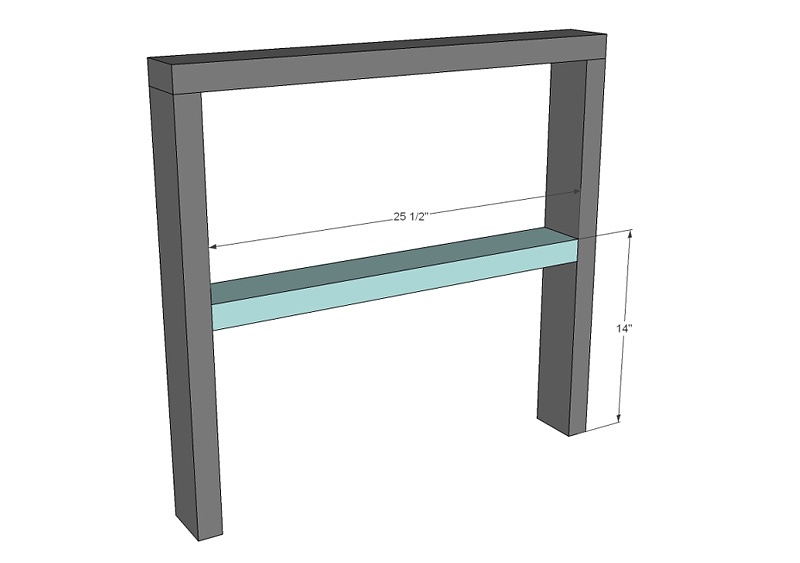 Arm Tie-In:
To finish the arms, add another 25-½" long board underneath the arm middle. We'll use this board to tie into the seat framing in the next step.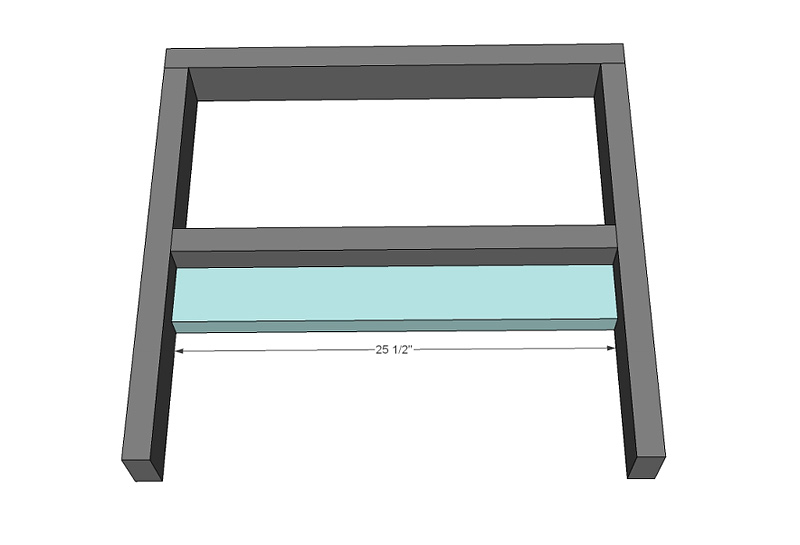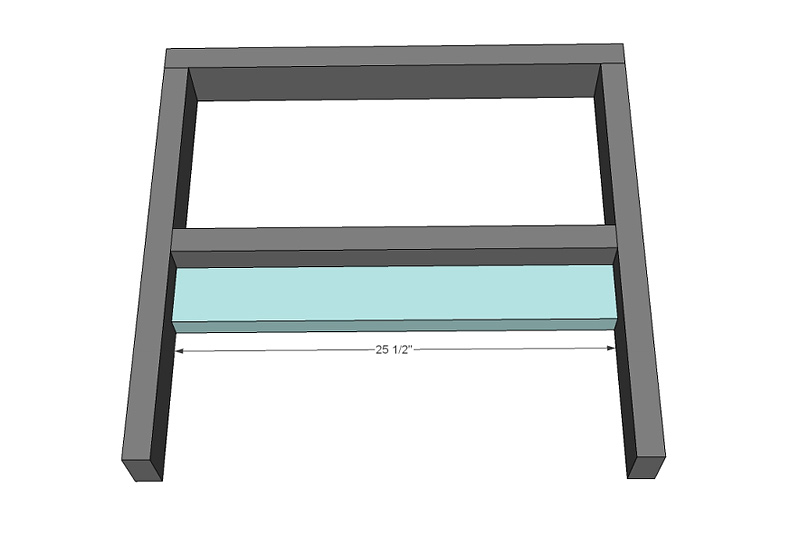 Attaching Arms to Seat:
Attach the seat framing to the arms with 2-1/2" exterior screws, through the arm tie-in boards.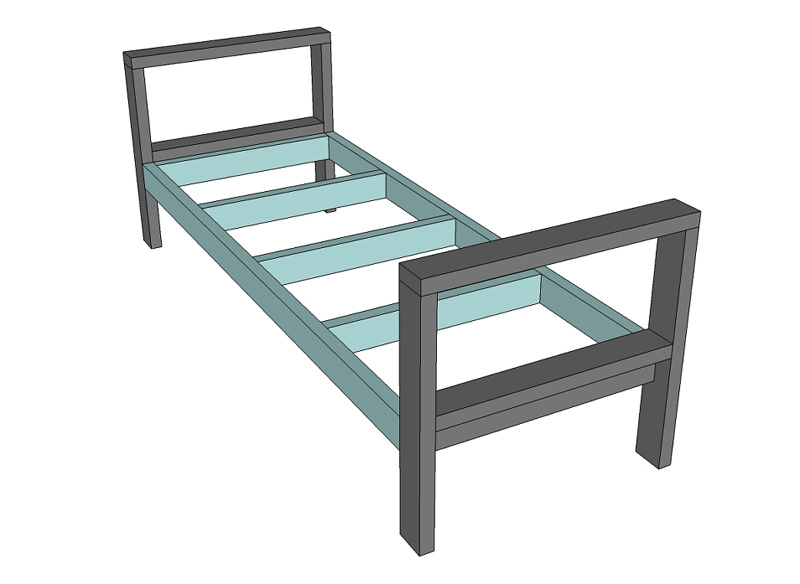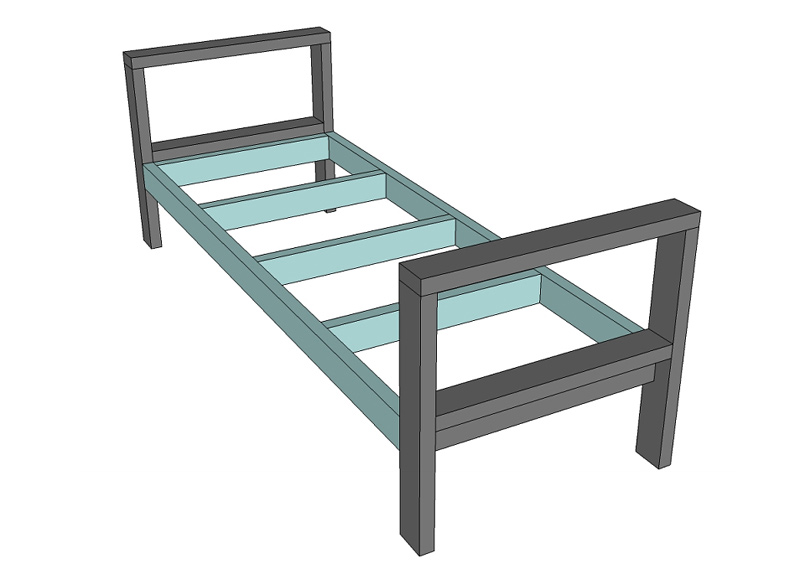 Seat Slats:
Attach seat slats to seat support frame, with 2-½" exterior decking screws.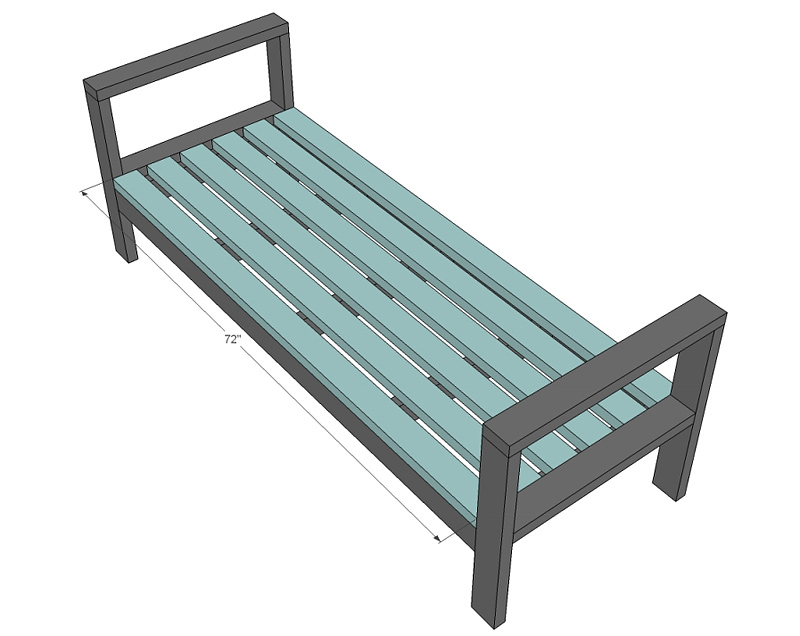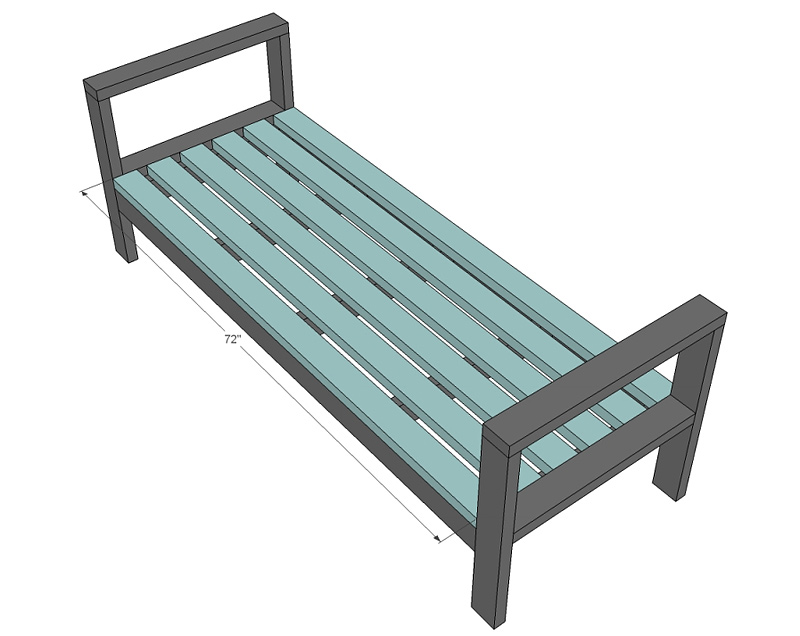 Back Support:
Attach the final 72" long 2×4 board to the tops of the arms, at the back. This time use a pocket hole jig set for 1-½" thick boards, and 2-½" long pocket hole screws.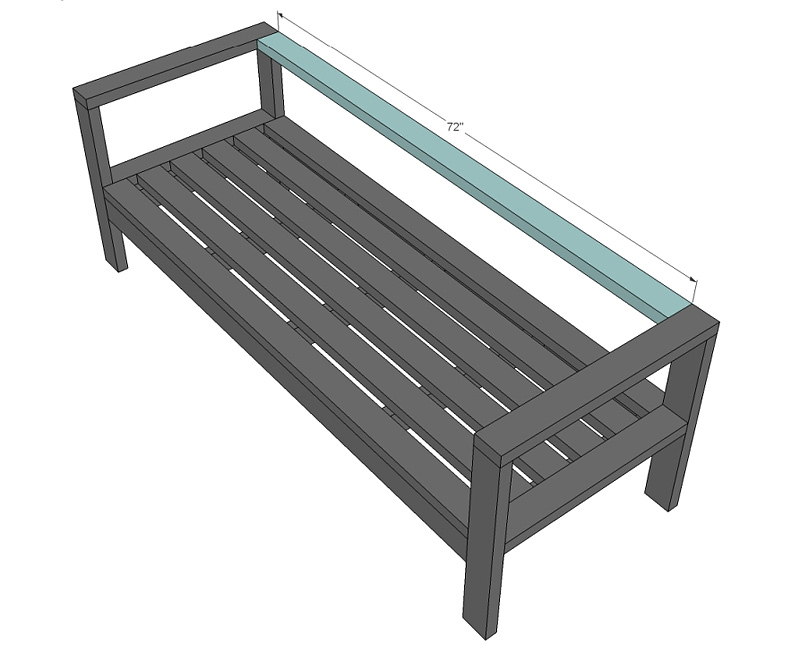 That's it! Hard to believe this beautiful outdoor sofa is made from 2×4 boards! Now it's time to kick back and enjoy your sofa!




 

Please follow us on Pinterest and enjoy our collection of recipes, crafts, fitness, health tips, gardening, DIY and more…
Source: ana-white.com
Images, plans and project by : Ana White