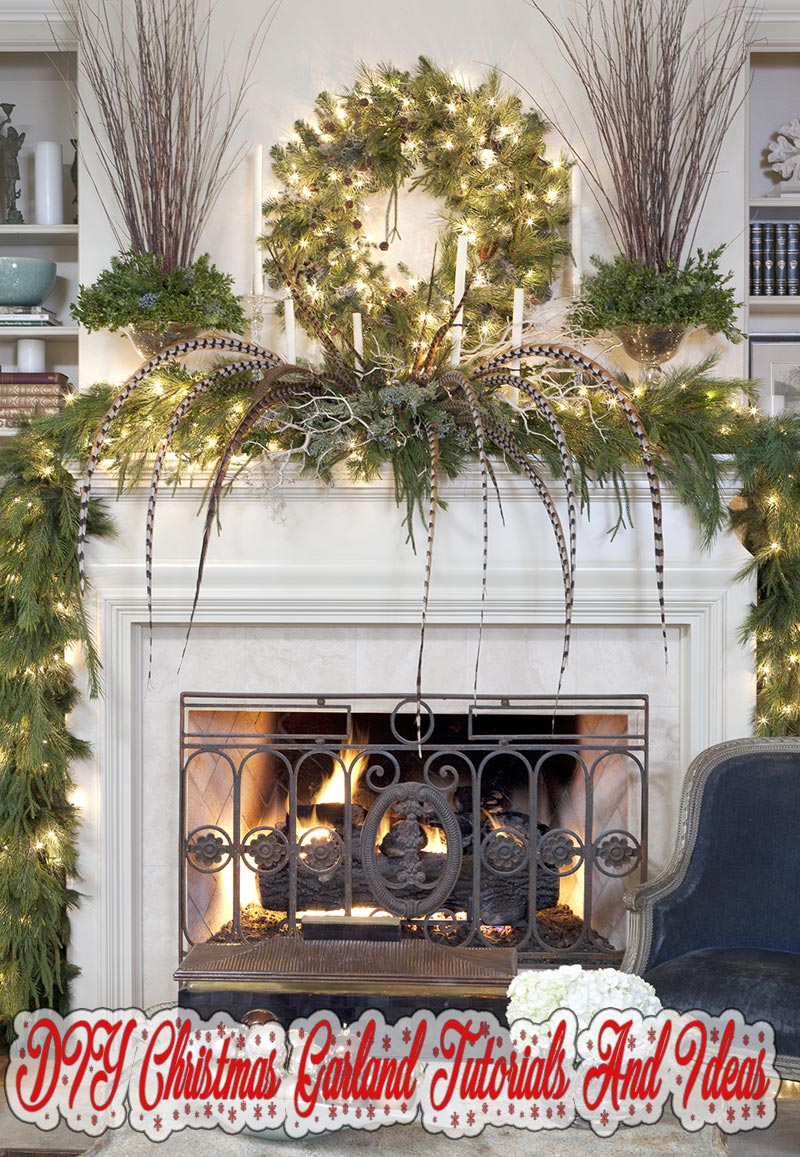 DIY Christmas Garland Tutorials And Ideas
Christmas garlands add holiday flair to stairways, doorways, mantels, and more, plus they bring the fresh scent of pine and evergreen into your home for the holiday season. Check out our Christmas garland decorating ideas, which will give you fun and unique ways to adorn a leafy garland, we have several creative ideas for garland decorations. Use cranberries, jingle bells, gingerbread, and other bits and baubles to create a one-of-a-kind Christmas garland.
Christmas garland for fireplace using deco mesh, ribbon and picks.
Want to decorate your stairway for Christmas? Lisa Robertson shows you how to create a garland that will impress your friends and neighbors when they walk in your front door.
Christmas Decorations and Christmas Decorating ideas for your staircase Banister is as easy as it can be when following Interior Designer Rebecca Robeson's step by step instructions.San Diego Interior Designer Rebecca Robeson shares her personal Christmas Decorating tips.
What The Buck response video on how to decorate your Staircase for Christmas. Interior Designer Rebecca Robeson takes you behind the scenes and teaches you the steps behind the magic. Decorating your Staircase banister is a beautiful way of bringing Christmas to additional parts of your home ensuring the attention goes beyond the obvious Christmas Tree. In this video, she will walk you through the steps she takes to decorating her own stair case.
Check out these creative ways to use garlands to spruce up your home for the holidays.