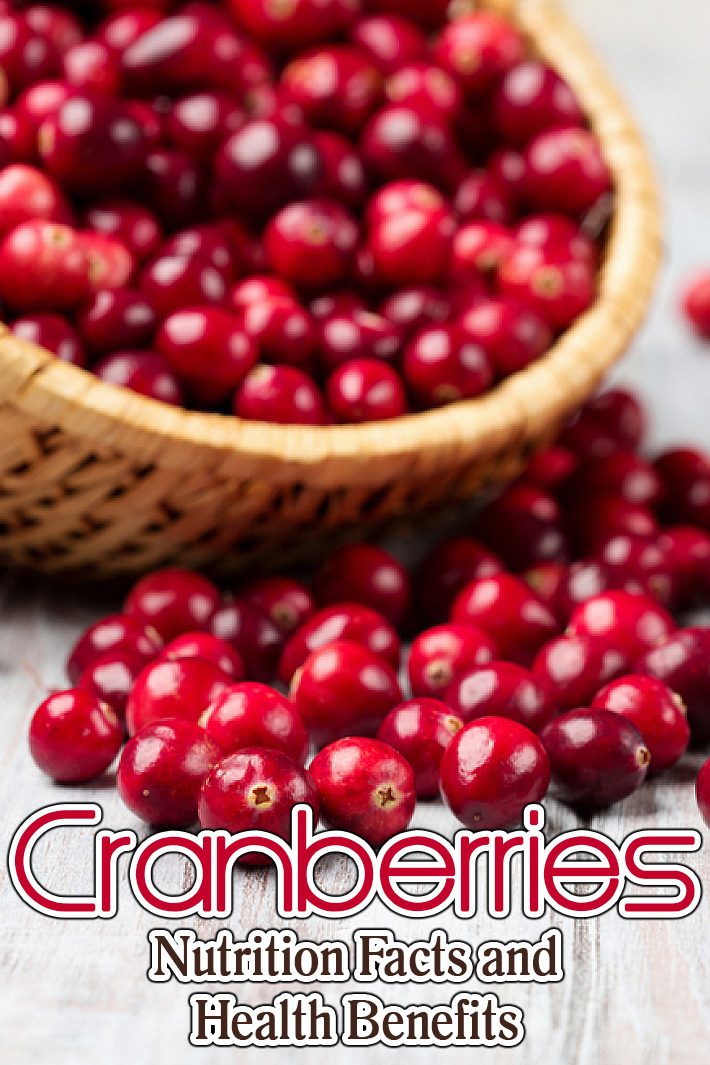 Why Cranberries Are So Good for Your Health
Cranberries are not just for stringing with popcorn to hang on the Christmas tree. Known for their pleasing, pucker-inducing tartness and ability to enhance a wide range of dishes, cranberries are popular in everything. They're great as a trail mix addition or alone as a snack.
Commercially-grown cranberries in the northern United States and southern Canada are somewhat larger than the wild varieties grown in the southern regions of the U.S. and throughout Europe. American Indians enjoyed preparing cranberries in ways similar to our present-day traditions: dried and sweetened with honey or maple syrup. Colonists found this bright little berry so prolific they began exporting them back home in the early 18th century.
Cranberries can be frozen for several years. They usually reach their plump, firm, and red peak in October, just in time for holiday baking. That's the time to buy these berries, spread them in a single layer on a baking sheet, freeze them until solid, and then pop them in a freezer bag. That way, you can enjoy cranberry salad in July as easily as the winter months.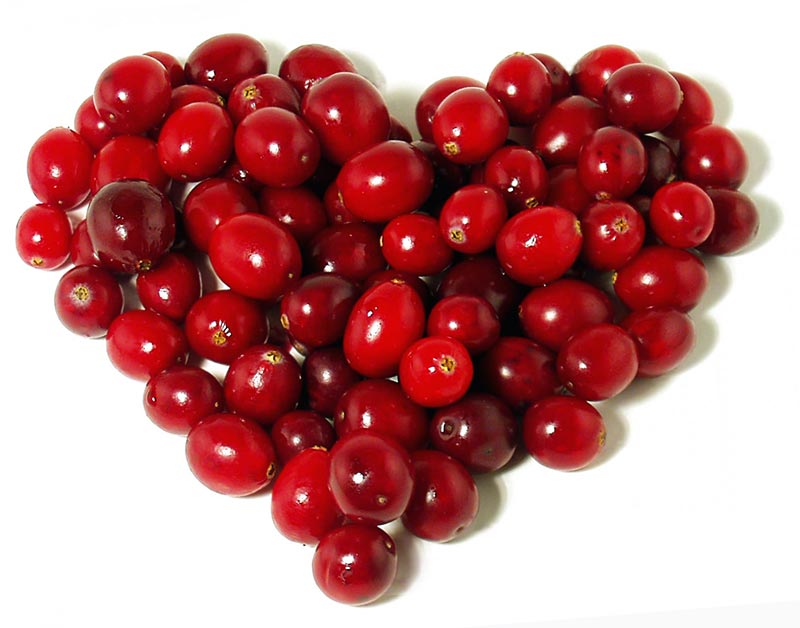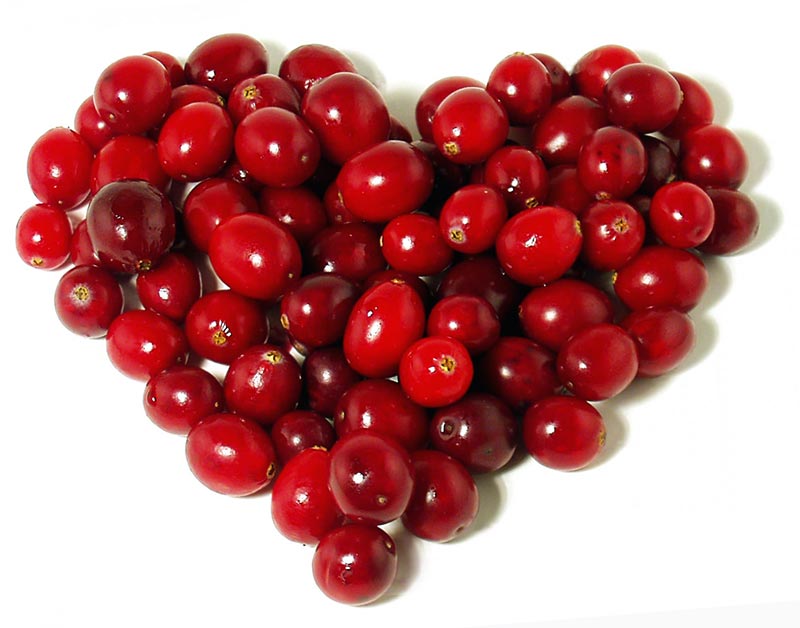 Health Benefits
Cranberry juice is renowned for its effectiveness in treating urinary tract infections because it inhibits bacteria from attaching to the bladder and urethra. How does the same premise prevent cavities and gum disease? Another gram-negative bacteria, streptococcus mutans, keeps plaque from sticking to the surface of your teeth. This is a perfect example of how some bacteria in the body can be good.
Antioxidants and phytonutrients in cranberries, such as oligomeric proanthocyanidins, anthocyanidin flavonoids (which give them their bright red color), cyanidin, peonidin, and quercetin, have unique health-impacting attributes. (Scientists say it's possible that the anthocyanidin strength in cranberries is increased when they're water-harvested, due to the amount of natural sunlight they're exposed to.) Some contain stroke- and cardiovascular disease-preventing compounds that discourage cholesterol from forming in the heart and blood vessels.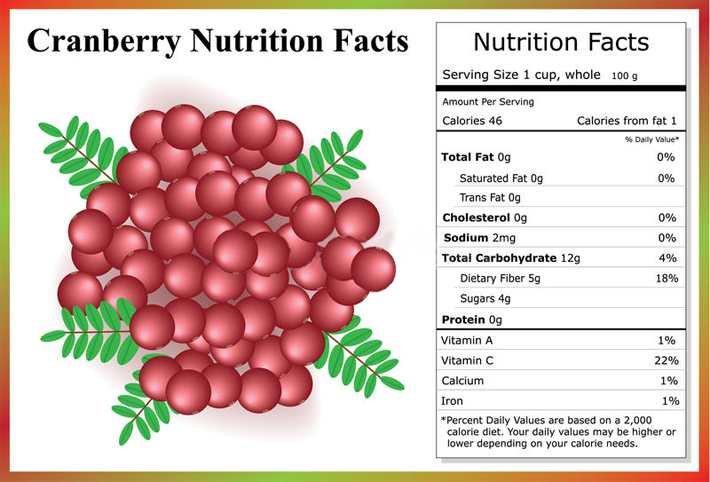 Research bears out that cranberries also protect against cancer, particularly breast cancer, due in part to potent antioxidant polyphenols.
The fiber in cranberries is another big benefit, providing 20% of the daily recommended value in every serving for maintaining a flushed system. The same amount is found in manganese. One serving of cranberries also provides 24% of the daily value (DV) in vitamin C, along with vitamin E (alpha tocopherol), the only form of this powerful antioxidant actively maintained in the human body.
Fresh cranberries contain the most antioxidants; dried run a close second, but bottled cranberry juice contain the least. Make sure when buying juice or juice cocktails that it's 100% juice and not a "drink" which often (always) includes added sugar.
Because cranberries and cranberry juice contain oxalic acid and can also enhance the anticoagulant capacity of certain medications, individuals with urinary tract stones and those on warfarin therapy should limit their intake of these foods and beverages.
However, consume cranberries in moderation because they contain fructose, which may be harmful to your health in excessive amounts.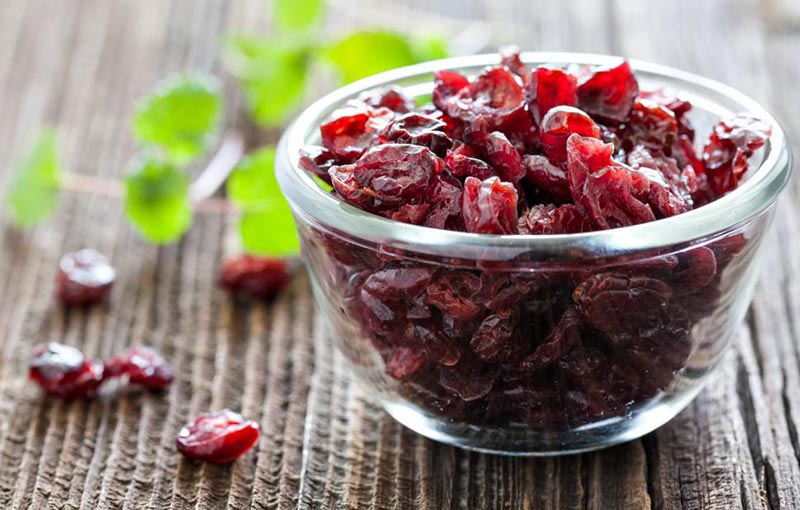 Studies on Cranberries
Numerous studies demonstrate the range of potential health benefits provided by cranberries. One study listed several illnesses they can protect against, including some cancers, due to inhibited growth and proliferation of tumor cells, its ability to induce the death of some cancer cells and the development, proliferation and movement of others.
A review of the research on cranberries noted its effectiveness as a chemopreventive after several studies showed inhibited growth and spread of several types of tumors, including those in the breast, colon, prostate, and lung, possibly due to the flavonols and anthocyanin glycosides in the fruit. Researchers concluded that continuing studies would likely result in additional health benefits from cranberries.
Regarding the use of cranberry extracts on lower urinary tract infections, one study reported that UTIs are so common, 60% of women suffer from it at some point in their lives. Caused by microorganisms, including E. coli, these infections are usually treated with antibiotics. But one study determined that one to 1½ cups of cranberry juice or cranberry juice cocktail per day can prevent 50% of UTI occurrences and reduce harmful bacteria, and twice-daily dosages of cranberries (36 mg) might offer additional protection during a 24-hour period.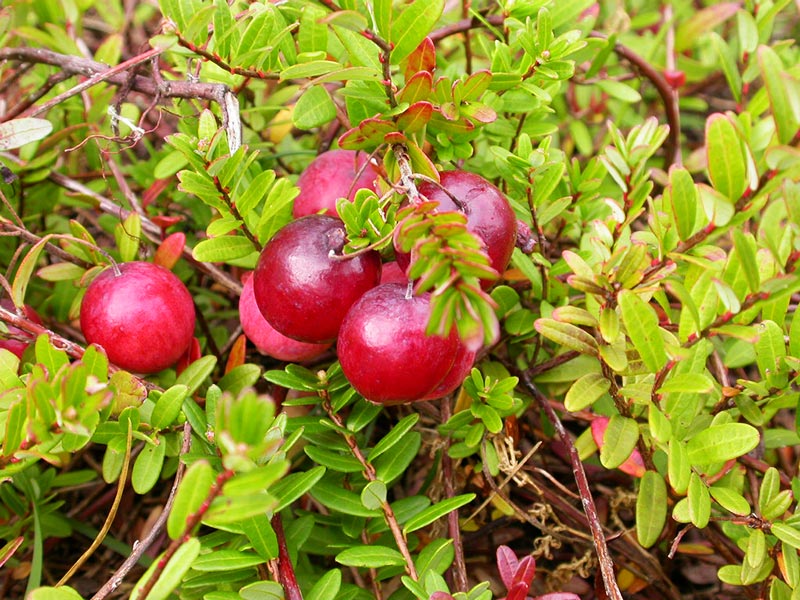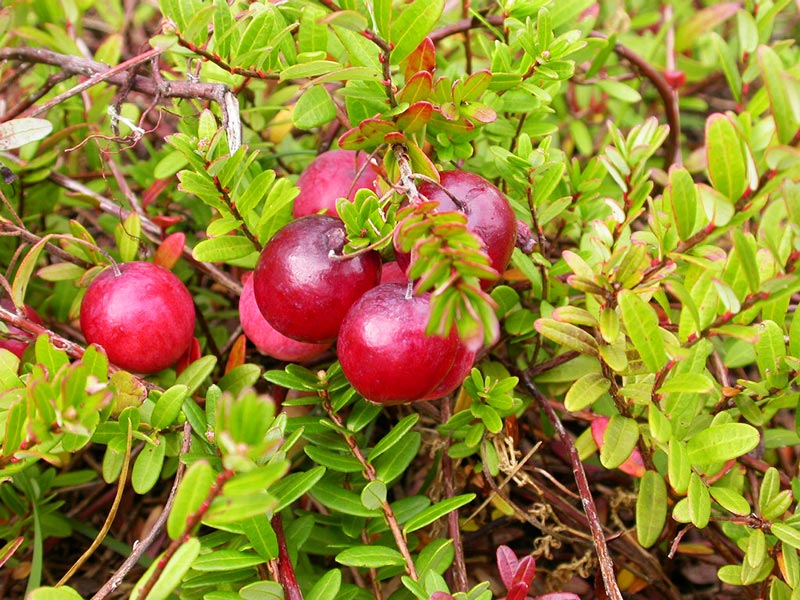 Cranberry Fun Facts
Cranberries shipped from the U.S. helped expand the familiarity of the fruit throughout Europe. A shipwreck off the coast of Holland resulted in crates of cranberries washing up on the shore of Terschelling Island and taking root, finding the sand a perfect habitat. Cranberries have been cultivated there ever since.
Summary
Traditional in the sense of the time of year they're usually available in stores, which is mid-autumn, cranberries are one of those plant-based foods with as many health benefits as there are ways to prepare it.
Starting with recipes, dried cranberries are famous for the delicious flavor and chewy tartness they lend to fresh spinach salad with pecans and feta cheese, or chopped with other fruits such as oranges, apples, and pineapples.
But in the end, each little red berry is worth its weight in nutritional attributes that can benefit nearly every area of the body. Scientists already know of cranberry's ability to prevent heart disease, ulcers, urinary tract infections, and cancer, not to mention the ongoing advantages from the many vitamins, minerals, antioxidants, and phytonutrients it contains, such as anthocyanidins, cyanidin, peonidin, and quercetin. So remember, whenever you add cranberries to your table, you're getting a double dose of goodness.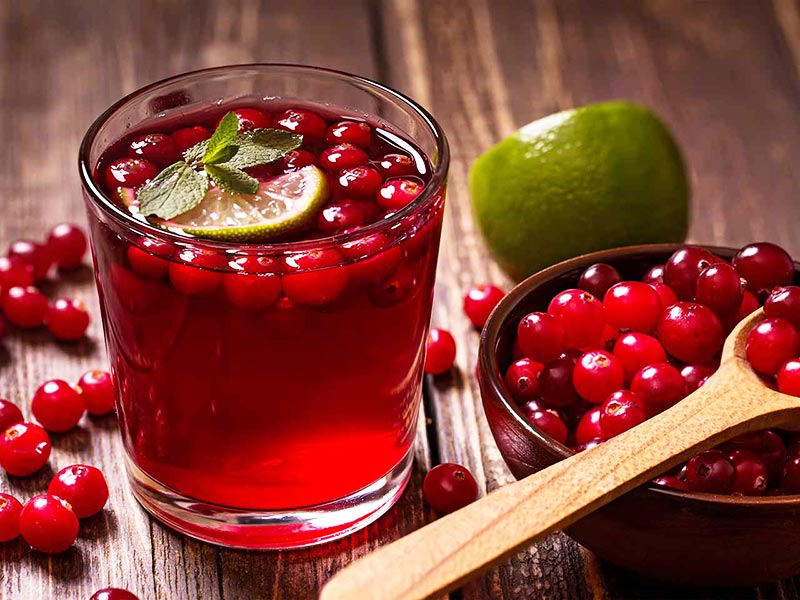 Source foodfacts.mercola.com