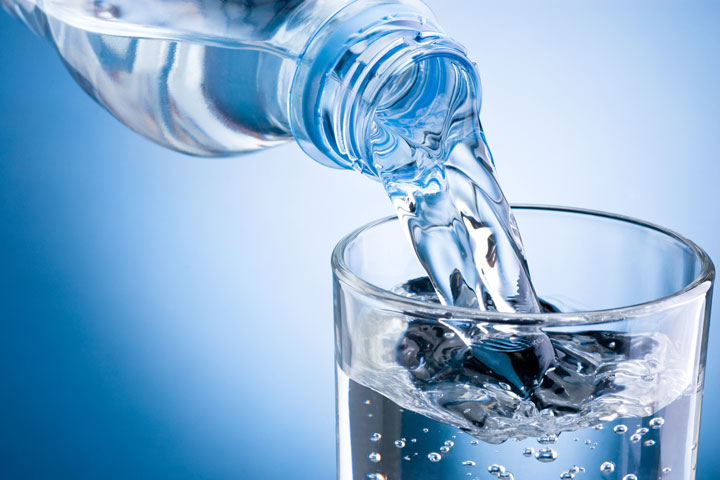 Calculating Your Own Daily Water Requirements
The human body is composed of 25% solids and 75% water. Brain tissue is said to consist of 85% water.
It has become a practice to regard a "dry mouth" as a signal of body water needs, which is further assumed to be well-regulated if the sensation of "dry mouth" is not present. A dry mouth is the last outward sign of extreme dehydration, however. Damage occurs to the body at a persistent lower level of hydration. Because of a gradually failing thirst sensation, the body becomes chronically and increasingly dehydrated.
Signals of dehydration can be any of the following symptoms:
Heartburn, stomach ache
Non-infectious recurring or chronic pain
Low back pain
Headache
Mental irritation and depression
Water retention ( ironic but true! )
Further problems often develop when the sensation of thirst urges an intake of water, and instead, soda pop, coffee, or alcohol-containing beverages are taken to quench the thirst. While these beverages contain water, they are actually dehydrating fluids. Not only do they eliminate the water contained in them, but they also cause you to lose further amounts of water from your body's reserves!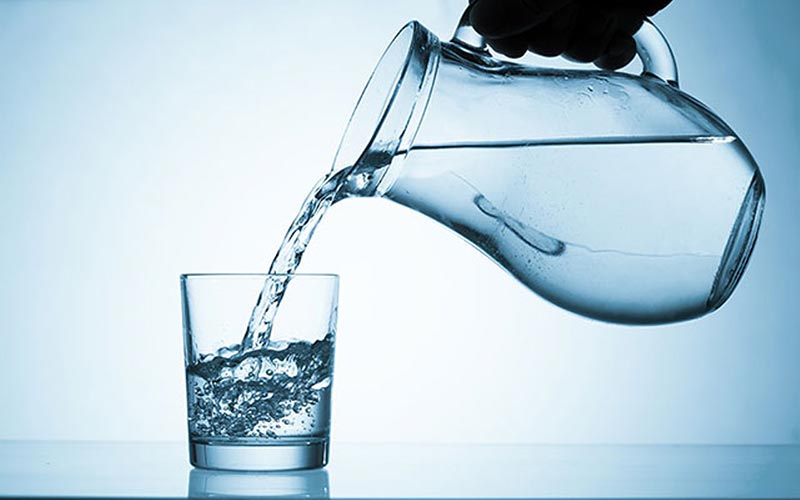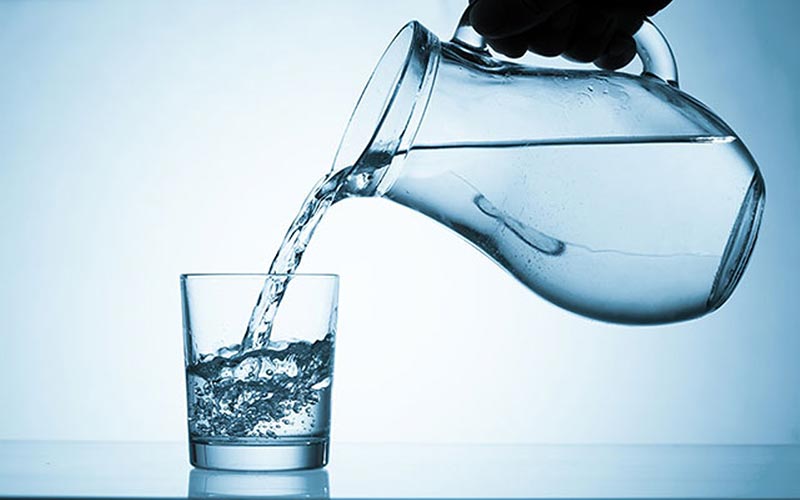 Daily Water Requirements: Drink 50-75% of your body weight in ounces. Sedentary people: 50%; Active people: 75%
Example Daily Water Calculation:
Pounds of body weightWater
requirement from above (75% of body weight for an active person)

Add for dryness of climate

Add for strenous exercise

150 lb.112.5 oz.


+ 16 oz.

+ 16 oz.

Total per day
144.5 oz.
Divide by the number of hours
you're awake to find your hourly water requirement: 144.5 ÷ 16 =
9 oz.
Therefore, a 150-pound active person who works out should drink 9 oz. of water for each hour awake.
Related: Think You're Drinking Enough Water?
Source:
By Dr. Thomas Stearns Lee
www.naturodoc.com