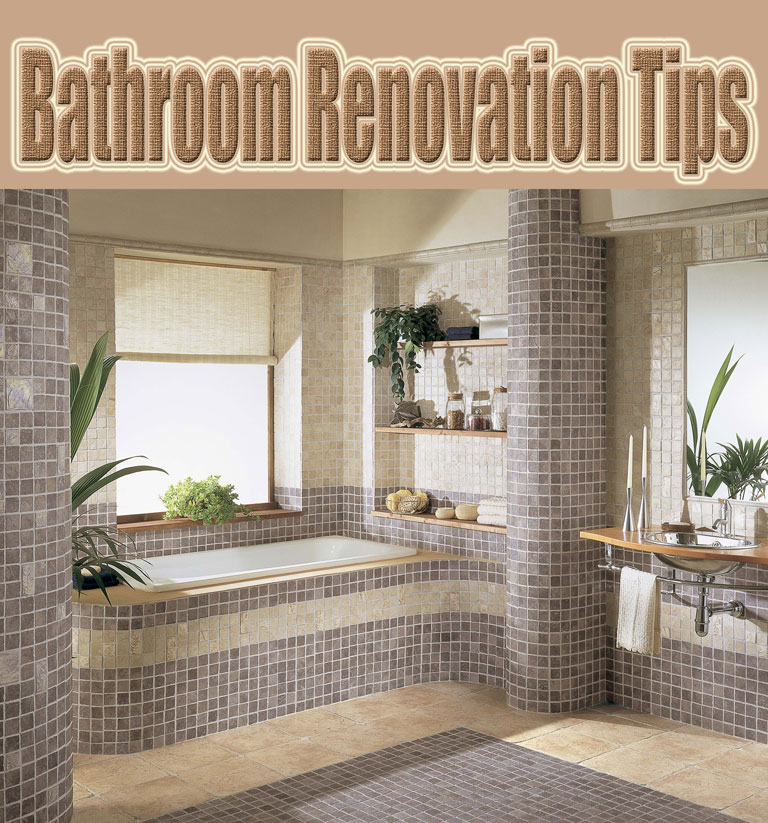 Top 10 bathroom renovation tips
Consider some important points before updating the look of your bathroom.
An effective bathroom design should address all your needs, physical and spiritual. Here are the most important tips to consider when considering bathroom renovations.
1. Choose elegant fixtures
A pedestal sink with graceful lines is more attractive than a blocky cabinet vanity. A classic claw-foot tub is like bathroom sculpture. Even enclosed in a deck, the simple lines of the lip have an inherent beauty that surpasses most acrylic versions.
2. Sit in a bathtub before buying it
Bigger isn't always better. A 60-inch tub is fine for most people. It offers enough room to stretch out and provides a secure foothold, so you don't float into oblivion when the tub is full. Assess the angled back and lip for comfort and neck support –- a tub for two people slants at either end and has taps in the middle. If you only have enough space for a small tub, buy an extra-deep one.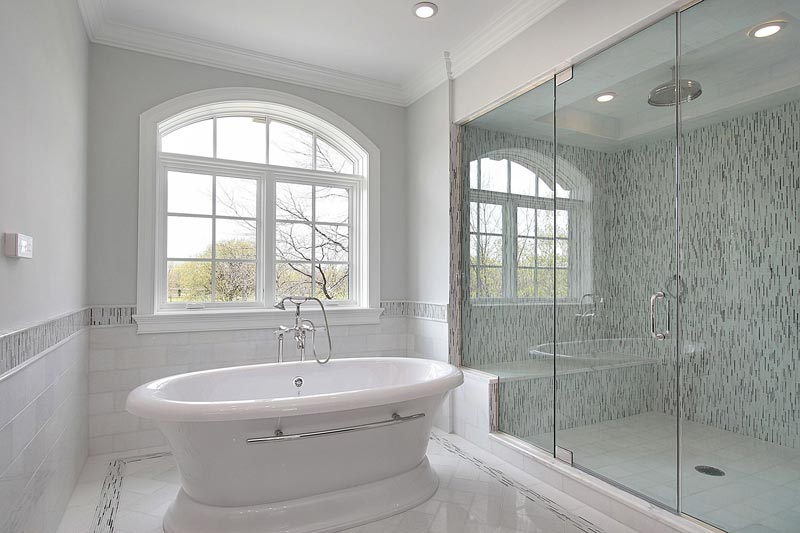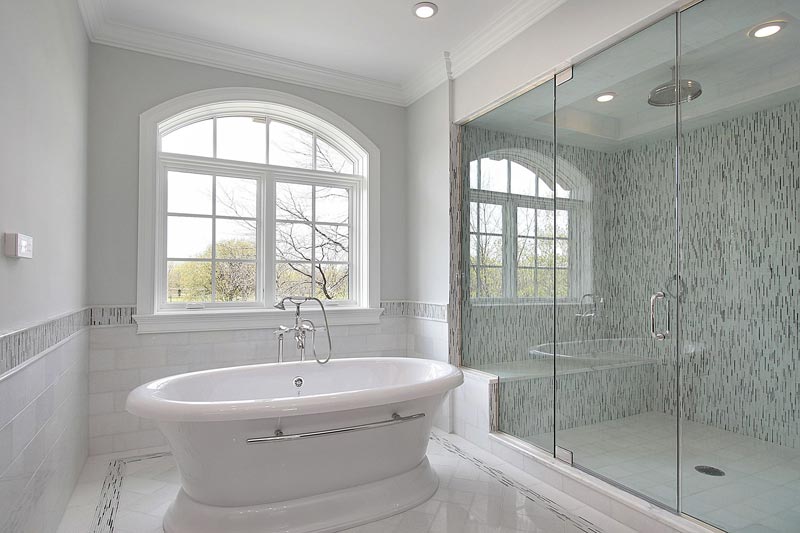 3. Select durable flooring
Ceramic, marble and stone tiles are all excellent durable and water-resistant choices for a bathroom. Subfloor heating coils will make these hard surfaces warm. Well-sealed hardwood floors offer natural warmth and act as a foil for the other hard, cold surfaces in a bathroom.




4. Hang a stylish mirror
One beautifully framed mirror over a sink is more attractive than many surfaces covered with mirror. Supplement it with a wall-mounted adjustable makeup mirror, and consider installing a lighted, mirrored shaving niche in your shower stall.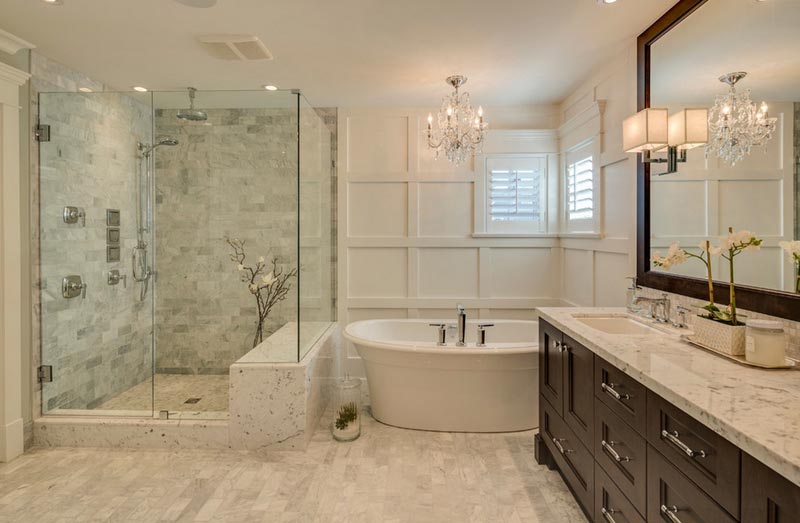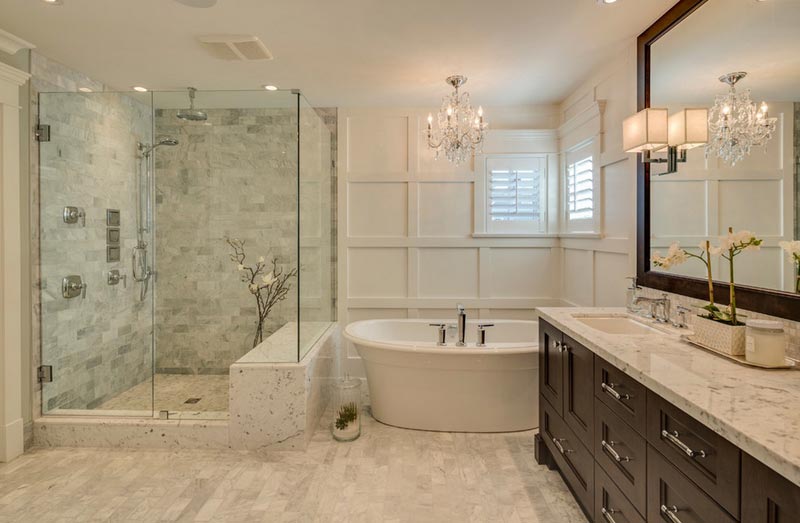 5. Use found space
Take advantage of space between wall studs by recessing a tall storage cabinet into the wall to maximize vertical storage while saving floor space. The cabinet should have an interior depth of at least three inches and a door flush with the wall.
6. Build a shower area
Consider building an open-concept shower area that doesn't need a curtain or door and is less confining than a standard shower stall. In addition to well-designed drainage, a ceiling-mounted rain showerhead and/or a high wall-mounted showerhead that splashes less water will keep the area outside the shower drier.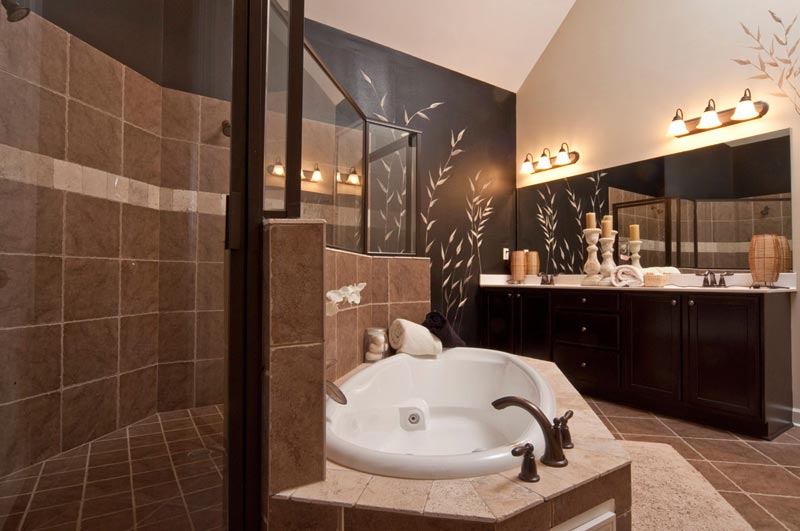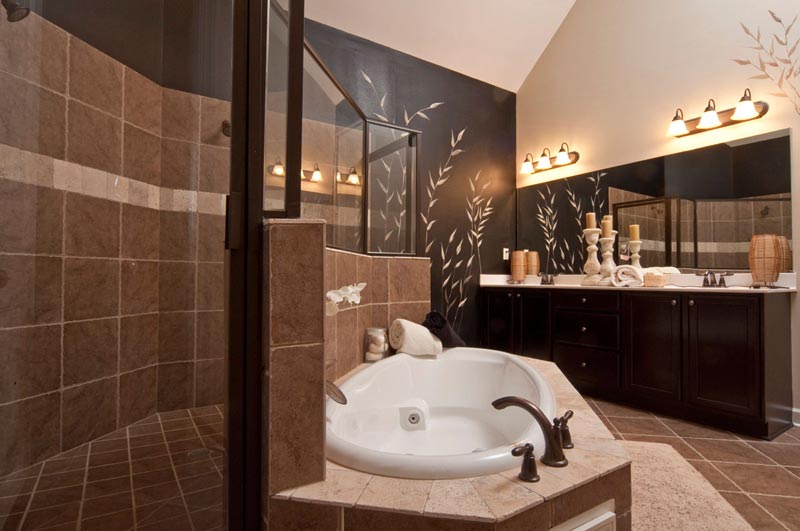 7. Share space for added function
In homes with back-to-back bathrooms, a shared shower with access doors to each of the bathrooms maximizes limited space. Or turn a closet located next to a bathroom into a small ensuite with access to the neighbouring bath.
8. Design lighting that works
Good lighting is imperative. Combine halogen pot lights with wall sconces beside or over the mirror for lighting with no shadows. Always install dimmers.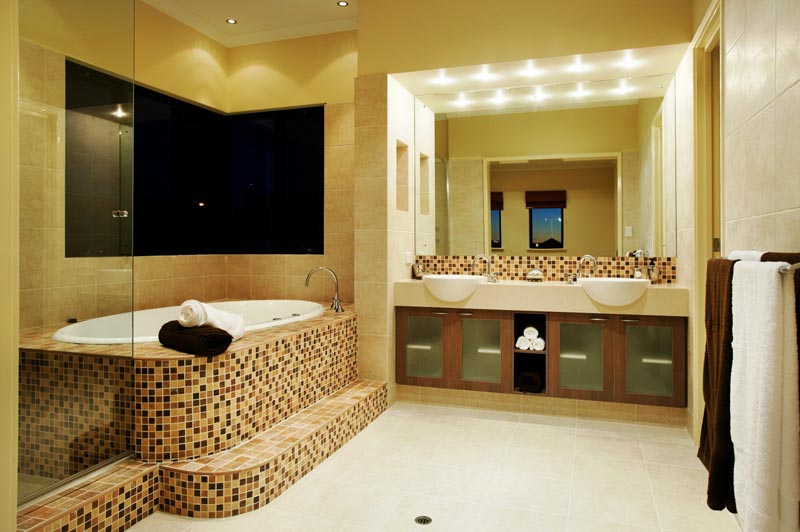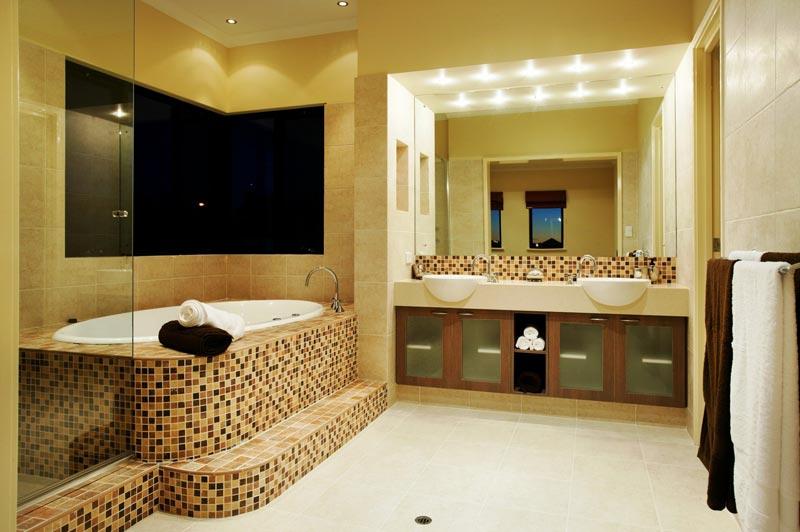 9. Buy a quality toilet
When buying a toilet, it's not necessary for you to spend big bucks, but you don't want to scrimp too much, either. You can get a good-quality one-piece toilet for about $400. Models with elongated bowls and seats are usually most comfortable.

10. Incorporate luxury into your room
If you're fortunate enough to have lots of space to work with, indulge yourself with an expanded spa-like bathroom that includes a dressing room –- a haven for privacy and relaxation. Outfit it with a television, fireplace, exercise equipment, makeup vanity and even a large comfortable occasional chair upholstered in thick white terry-cloth.
Source styleathome.com
10 Comments On This Topic