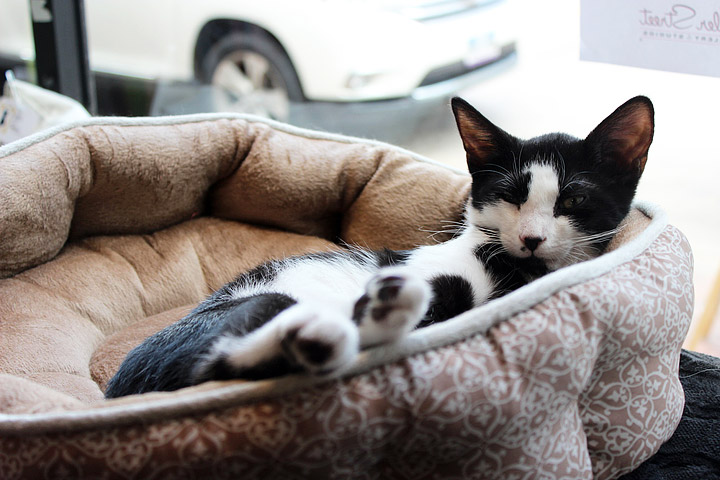 What could be more relaxing than winding down after work with a glass of wine and an adorable feline? Nothing, according to Sana Hamelin, owner of the Denver Cat Company, who is working to secure the funds necessary to open America's first cat wine bar. Since the very first cat cafe which supposedly opened its doors in Taiwan in 1998, the concept quickly spread throughout Asia. Pairing kittens and coffee has become popular in Europe and the United States as well, but according to Hamelin it is time to kick it up a notch.
The Denver Cat Company in the Berkeley neighborhood of Denver, opened its doors 18 months ago, and has since helped nearly 150 cats find loving owners. The cafe features eight adoptable cats at one time who are vet-checked and suited to the social environment. Hamelin is especially committed to helping senior cats who would be otherwise overlooked on a website or at a shelter make connections with patrons and find their forever home.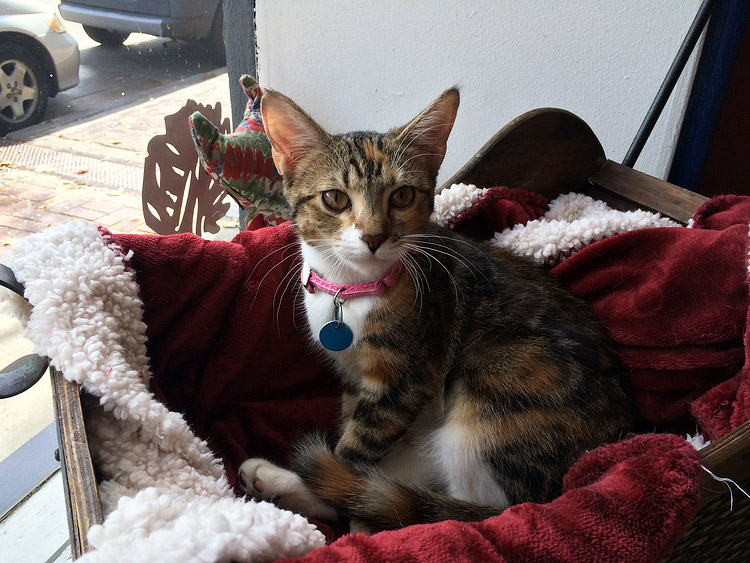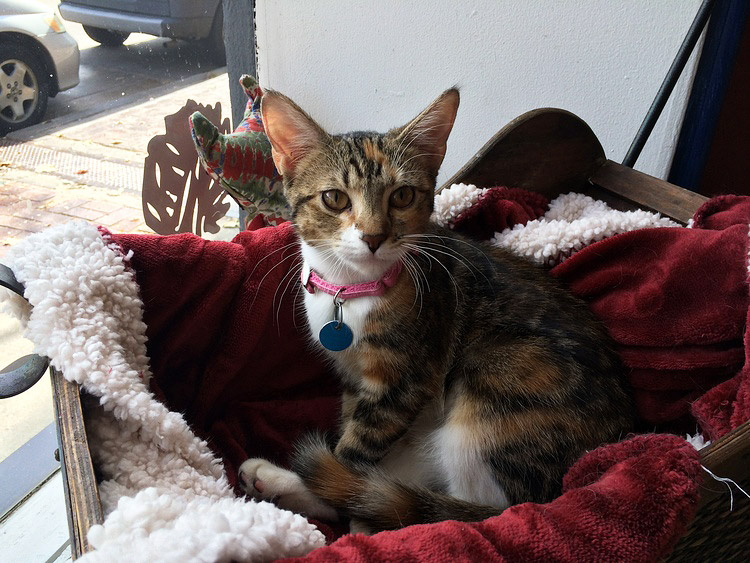 According to feedback from patrons, cat lovers want an evening option. "It's time for cats + wine to become reality," Hamelin writes on the Kickstarter for Wine & Felines. The team hopes to raise $60,000 by the beginning of July, and open the cat bar in March of the following year.
According to Eater, Hamelin is basing the business on a "cat pub" in the United Kingdom. "The Bristol Model is really the closest thing I can think of to what we want to do," she told Eater, referencing Bag of Nails pub which boasts 15 cats lounging next to the pint glasses. Hamelin's goals are clear, "Right now, we have to find a space, raise some money, and hopefully launch in full force by next March."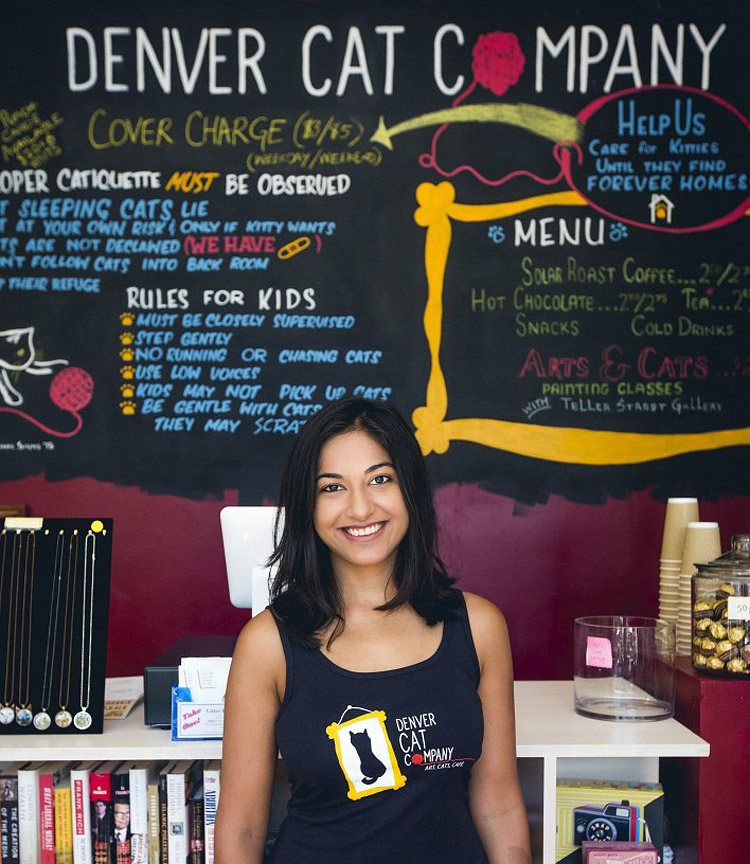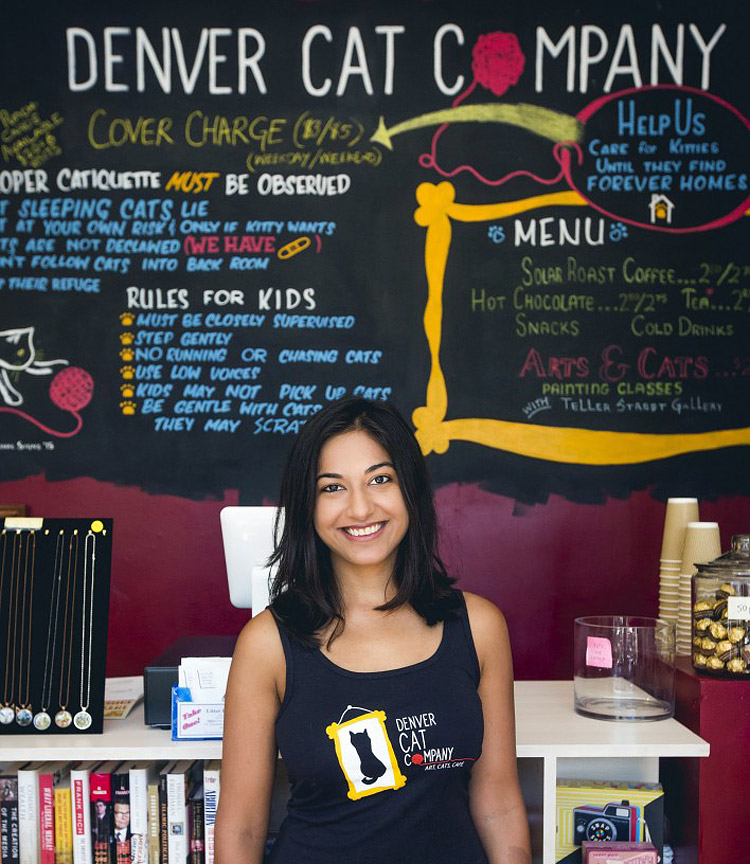 Research suggest that interacting with animals such as cats can be therapeutic, making us healthier and happier. Wine & Felines seeks to make it possible for patrons to de-stress in a social atmosphere with a fuzzball and glass of pinot grigio after a hard day at the office. Hamelin also sites that the evening hours of a cat bar are more conducive to the feline's natural sleep-wake cycle.
Cats are nocturnal and most active at night, according to the cat training site Perfect Paws. Their ideal schedule is to sleep all day and then start their activity phase around 8 or 9 p.m. The flaw in the cat cafes is that not all people want to sip a latte while watch a feline sleep in a sunbeam — they want some action! Nighttime may be when you can best experience a cat's individual personality. so for people looking to adopt, this model has its perks.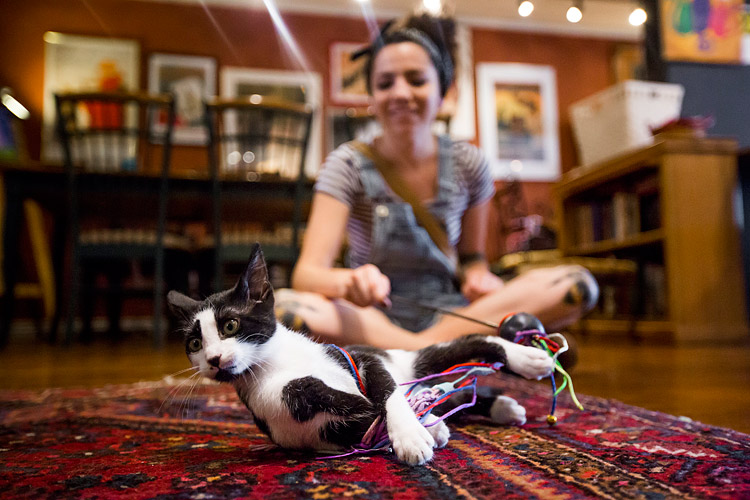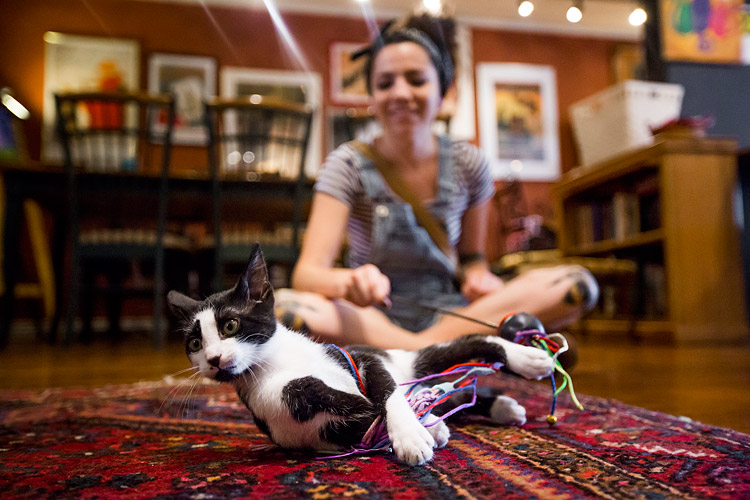 With the addition of alcohol sales, the Denver Cat Company promises that there will be no entry fees. While they realize that $60,000 is a hefty goal (they opened the cat cafe with a mere $15,000), the costs of opening the cat wine bar are much higher.
They promise that if they surpass their goal they will make their patrons' cat experience even better. If $15,000 extra is donated they plan to add a "catio" — an outdoor space covered in grass for the cats to roam free.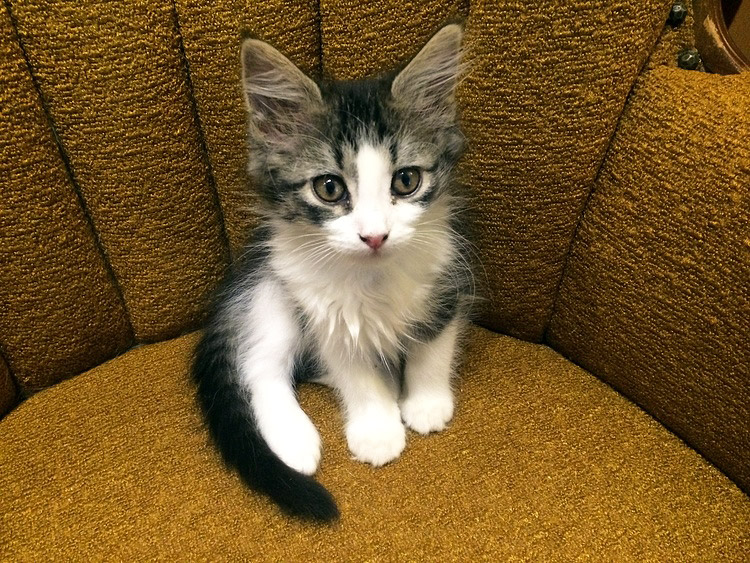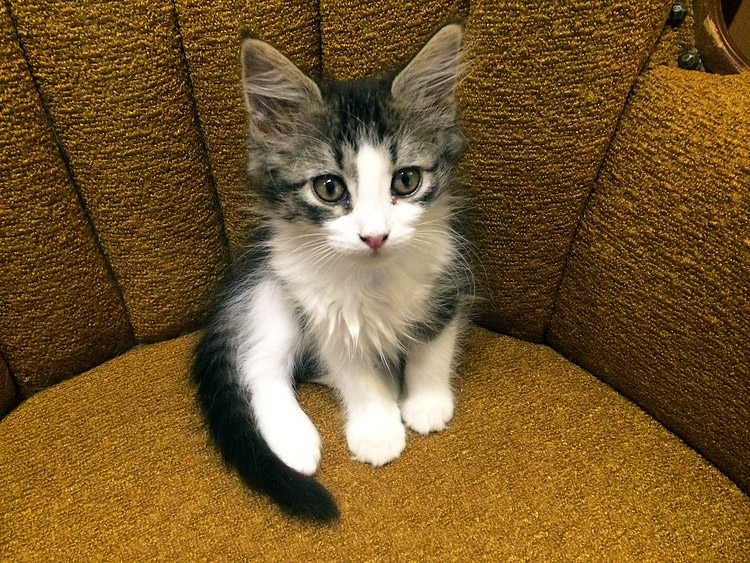 There is no doubt that the cat wine bar will be a fun place to hangout, but animals and booze do not always mix well. Drunk patrons who paw at cats may leave with serious scratches. While New York City has banned people from buying or adopting pets while drunk, Colorado's rules in that area are a tad fuzzy. Wine may certainly aid the bonding, but you should wait till the sober light of morning to finally take the furry little guy home.
Source: bustle.com