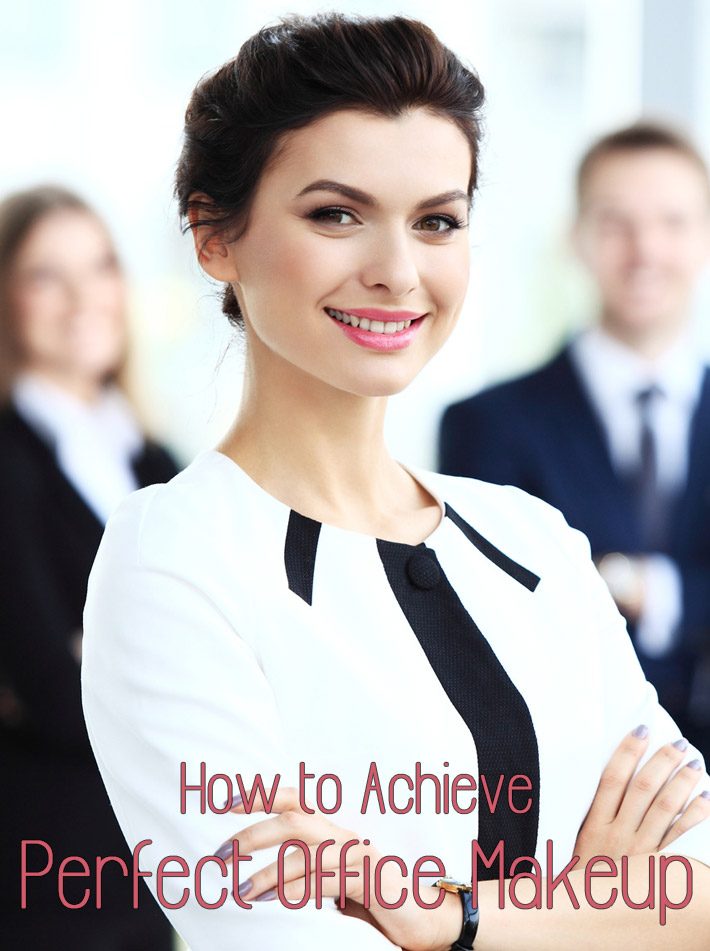 Wearing makeup that is meant for parties or events to office seems very unprofessional. Getting ready for workplace can be complicated for women as they should neither look like a pastry nor seem like they've come straight out of bed. So striking the correct balance between those two looks is important.
The core idea for the perfect office makeup is to do a seemingly natural makeup that enhances your beauty and covers up your blemishes.
Your makeup should look perfectly polished and modern yet not overdone. So here are simple and easy ways through which you can achieve the perfect office makeup look.
Start off with cleaning your face. Remove any dirt or makeup residue that sits on your skin and then apply moisturizer to your face to lock in moisture.
Apply primer to your face to keep your makeup flawless and long lasting throughout the day. Concentrate on bumpy areas like around your nose and cheeks where pores tend to look larger.
Before you apply a concealer apply a concealer base, first. This will help your concealer last longer and conceal better, especially if your dark circles are on the intense side.
Now you can apply your concealer by dabbing it on the blemishes and dark spots that you have.
Put a foundation on your face that goes with your skin tone and use a brush to finely blend it, to give your makeup a quick and flawless application. Your skin will awaken with energy within seconds which further makes the skin appear more hydrated and, more fresh and opaque for work. If there is residue of makeup on your brush blend, it down your neck and jawline.
Set the foundation with pressed or loose powder to make your skin look even and help ensure that your foundation doesn't slip and slide.
Avoid wearing eye catchy eye shadows and dramatic eyeliners as they are pretty inappropriate for work. For eye shadows, go with a neutral color that isn't too overpowering. You can apply a matte peach eye shadow all over your lids to create a subtle blush effect that is very chic and feminine.
You can wear a mascara and a simple eyeliner to make your eyes look big, beautiful and awake.
When you're dealing with clients and colleagues, you want to seem approachable, so shape your brows round with an eyebrow pencil for a kinder and happier look. However, if you want a more sophisticated look you can make your eyebrows look more arched.
If you want your lip color to last longer, remember to line your lips with a lip liner then subtly fill them in.
There's no point of looking pale throughout the day. Apply a blush on your cheeks but don't pick a color that is too bright because it will compete with your lip color. Pick a light shade to give your face an allover natural glow. You can apply peach blush so that it complements the peach eye shadow.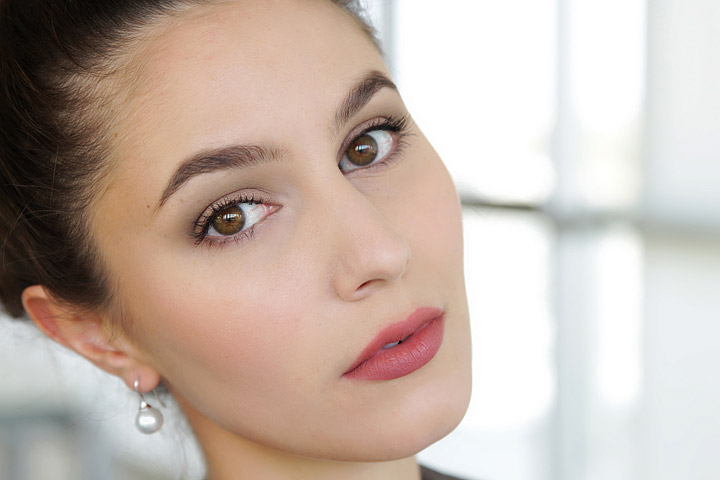 Source: mybeautygym.com