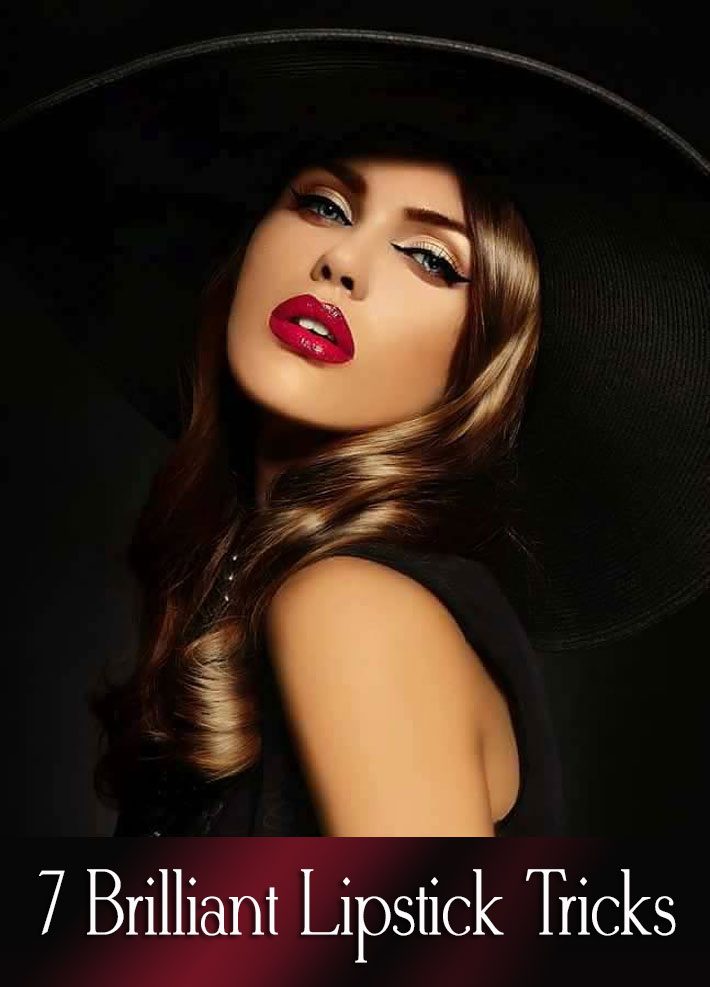 If beauty products had a queen mother, it probably would be our favourite lippies. From application techniques for flawless wear to getting rid of lipstick stains, these brilliant lipstick tricks are going to change your lip game forever.
1. Use an angled brush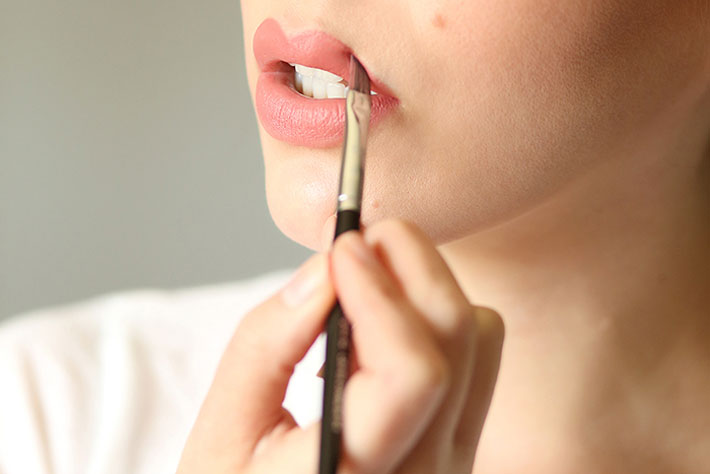 If you are tired of lip liners that don't quite match your colour or lip brushes that have too-soft bristles and make lipstick application a chore, then an angled eyebrow brush is what you need for applying your lip colour. The bristles are usually firmer, which helps the lipstick go on more evenly, and the edge is very thin, meaning you can get that perfect outline you've been dying for, especially on your Cupid's bow.
2. Get rid of lipstick stains with hairspray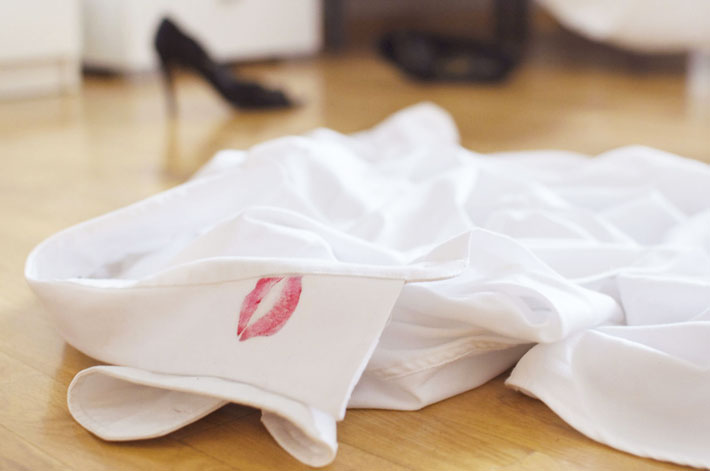 Sometimes, you find a smudge of lipstick on your favourite shirt and your heart sinks because you don't know how to get it off. But don't fret. You can easily remove the stain quickly with hairspray. Just spray the stain generously with hairspray, leave to dry for a couple of minutes and then wipe off with a cotton washcloth. Voila! It's off. If there's still residual colour left behind, repeat until it's gone, then wash off the hairspray from your shirt. However, do not use this trick on fabrics like silk or brocade and take your cloth to the dry cleaners if it's dry clean only.
3. Slightly blunt lip liner for the win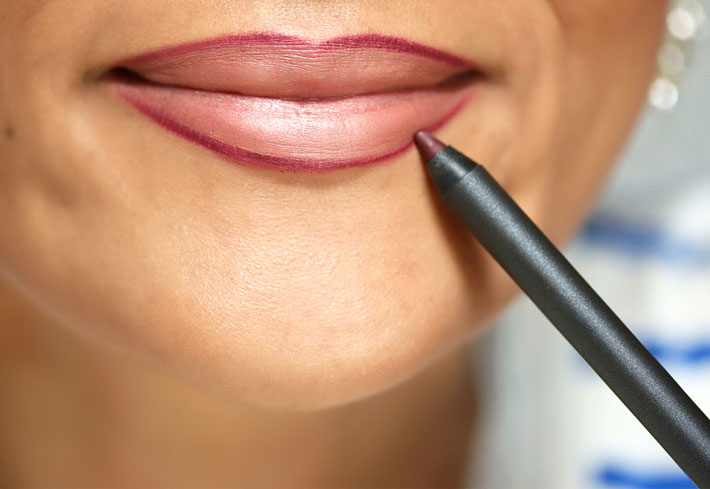 One tip to always keep in mind: never use a freshly-sharpened lip liner because it deposits the colour unevenly and can make your line far too dark and hard to blend. Instead, after sharpening, blunt your liner slightly by drawing a smiley face on your hand for the perfect tip.
4. Custom lipstick with eyeshadow and lip balm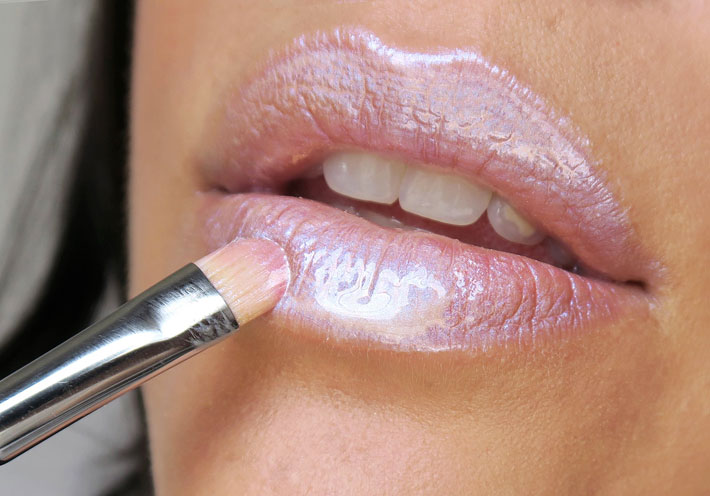 If you suspect that a certain eyeshadow of yours might make the perfect lip colour, well it's time to make that happen. Apply a clear lip balm to your lips and lightly pat the shadow over it, or mix the shadow (or combination of shadows) and balm together on the back of your hand and then apply with a lip brush. There you have it, the lipstick of your dreams. Do not use lipstick or lip liner as eye makeup though. All eye products are tested to be safe for lips, but not all lip products are guaranteed safe for eyes, and certain pigments can cause allergic reactions.
5. Your favourite lipstick can double as blush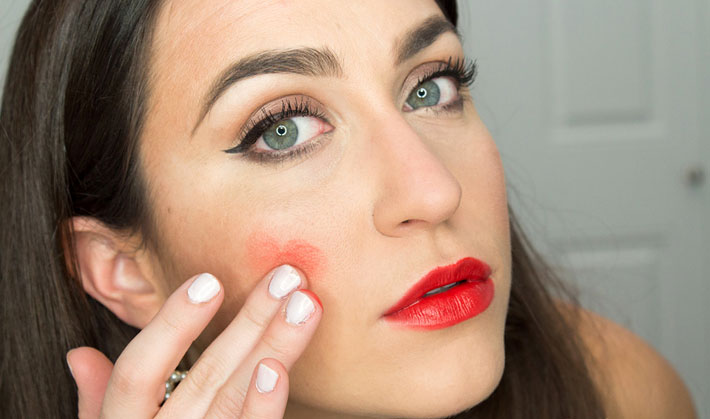 You know those shades of lipstick that look great on your lips? They can also bring a beautiful flush of colour to your cheeks if applied properly. Rub some lipstick on your first two fingers, pat gently on your cheekbones and tap to blend. To reduce the intensity, mix the lipstick with a little bit of light moisturiser on the back of your hand before applying. If you want to shine instead of having just a creamy flush, pat tinted lipgloss along your cheekbones. You will need to touch it up often though. Glosses don't last on skin!
6. Create the perfect nude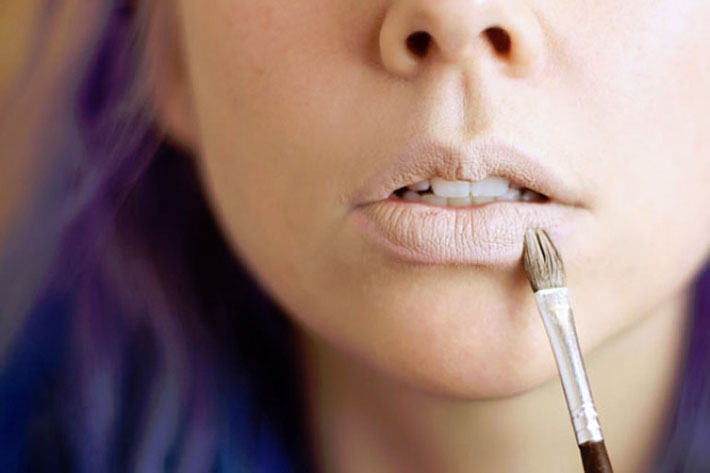 Finding the perfect nude lipstick can be quite a challenge. Instead, make your own. Pat concealer lightly oh your lips, then run a semi-sheer pink, red or cranberry lip gloss over it. The concealer will match your complexion, and the gloss will give you a hint of colour that flatters for your skin tone.
7. No more broken bullets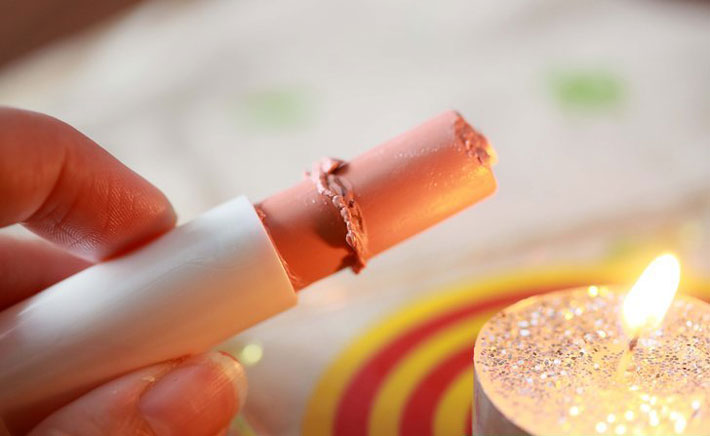 Your favourite lipstick took the fall? Don't worry; you can repair it! Slightly melt the broken end of the lipstick with a lighter, then press the two sections back together. Once they're attached together again, put the entire tube in the fridge for a few minutes to make sure it's fused and set. Good as new!
Source: guardian.ng