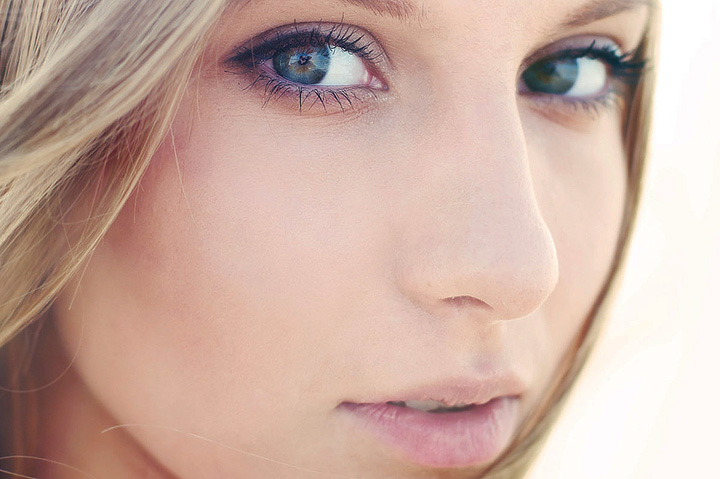 While most of us have experienced a spark in temperatures (hurray!), promising signs of a beautiful spring season is on the horizon and it's most exciting! Spring is a season of new growth, starting fresh and ridding our lives of the more heavier things. All of the old winter sweaters get thrown into storage bins, only to be replaced with newer, lighter, flowy trench coats and fresh, light hues. Flowers start blooming and daylight lasts longer. Since one of the things most people get antsy for this time of year is change, why not start with your makeup? Here are 5 spring makeup tips and tricks that will launch you into the season feeling brand new:




1. Think Pink
Spring is a great time to start wearing pink and soft rose hues on the lips, cheeks, and even eyes. Adding a soft, pink shimmer to the skin, whether it's by highlighting powder or a glowing cream blush is imperative to giving the skin life after a long, cold winter. From pink powders, to creamy lipsticks, don't hesitate to try this hue in whatever makes you feel your prettiest.
Top Product Picks: YSL Rouge Volupté Lipstick in "Lingerie Pink", L'Oreal Visible Lift Blush in "Rose Gold Lift",  Giorgio Armani Eye Tint #7″
2. Less Eyeshadow, More Liner
Instead of wearing 2-4 eyeshadows a day for saturation and tone, try switching it up and wearing a neutral base color, and getting the color from your eyeliner. Colors different than black or brown are ideal for this trend, and If you like minimal eye makeup, line in between the eyelashes for a touch of definition. If you want to try something more bold, line the top and bottom of the eyes in a color you've never tried before. For round and almond shaped eyes the bottom line should be soft and blended. For deeper set eyes, only line the top and leave the bottom clean.
Top Product Picks: Stila Smudge Stick Waterproof Eyeliner in "Jade", CoverGirl Ink It! Eyeliner in "Aquamarine", Urban Decay 24/7 Glide-On Pencil in "Chaos"
3. Soften the Edges
If you're experimenting with lipsticks that  have a lot of color, like a coral or deep berry color, apply it softly to the lips and diffuse it around the edges instead of using a lipliner. Simply take your finger and blend the lipstick out around the edges of the lips, helping maintain shape. Add highlighter to the cupids bow right above the top lip to finish.
Top Product Picks: NARS Audacious Lipstick in "Grace", Maybelline New York Color Sensational Lipstick in "Coral Crush" , MAC Lipstick in "Rebel"
4. Keep It Simple
For spring makeup, try experimenting with a natural makeup look that you can wear everyday. Having a go-to look will give you the simplicity and ease of routine, while allowing you to get into a daily habit of practicing your makeup tips. The key to a natural makeup look is simply about enhancing the right features just enough, without over-exaggerating anything too much. Shape your brows, and comb through them so the hair is brushed and natural looking. Curl your eyelashes 2-3 times with an eyelash curler and apply lots of mascara. Add some concealer under the eyes, cream blush on the cheeks and the right lip color. It should never be hard, it should be fun!
Top Product Picks: Benefit Cosmetics Roller Lash Mascara in "Black", NARS Radiant Creamy Concealer, Shiseido Eyelash Curler
5. From Smoky to Smudgy
Take a new approach to the standard smoky eye, by just making a few tweaks. We all know that creating a smoky eye for a night out or special occasion can take some time, so instead of going through the labor intensive steps, just smudge the eyeliner on the top line up to the eyelid, and apply shadow right on top. Finishing with mascara, you can define the eyes and have a little smudgy, dramatic effect that is just enough.




Top Product Picks: NYX Cosmetics Slide on Pencil in "Jet Black", Smashbox Full Exposure Eyeshadow Palette
Source: makeup.about.com