Protein has many benefits, especially when it comes to athletes and bodybuilders. Protein is the building blocks of muscle so it should come as no surprise, but there are many more benefits than just muscle building.
You should be sure your proteins are coming from high quality foods rather than things like sausages, fried chicken, cheeseburgers and bacon, those do more harm than good.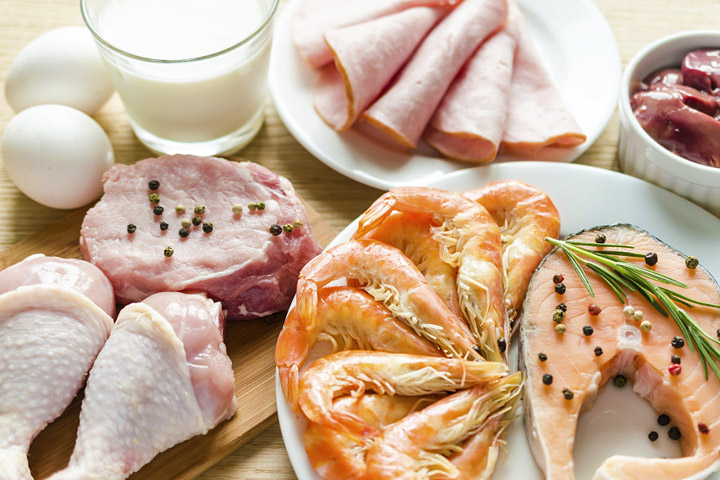 Sources of high quality protein include:
eggs
chicken breast (grilled, not fried)
fish
lean meats
lowfat milk and yogurt
soy
You should have protein with every meal throughout the day and you should also have some post-workout for muscle recovery. Sometimes people go with a protein shake after a workout rather than a whole meal. It can be easier at times and delivers a more fast acting whey protein. Some also go with the protein before they workout as well. You should try and consume 1 gram of protein per pound of body weight per day. Therefore, someone who weights 175 lbs should consume 175 grams of protein. The math doesn't get much easier than that.
The infographic below gives you all the benefits of a high protein diet in detail.

Source: theathleticbuild.com
Infographic by: bodybuildingwarehouse.co.uk