Glitter Vases DIY Tutorials
Quick and easy tutorial for making glitter vases. If you're looking for a fun DIY that makes your space instantly sparkle, these shot-glass vases are a real stunner. For about a dollar apiece, you can turn a few ordinary shot glasses into cute vases. Group a few together on a table or line them up in a row for a fun and pretty way to display flowers. These sparkling shot-glass vases would make beautiful wedding decor or favors.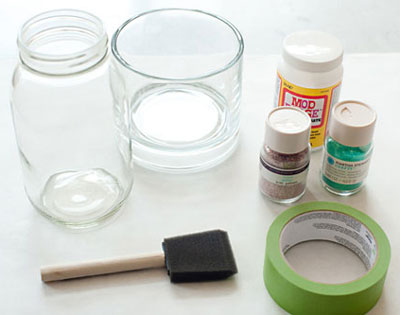 Supplies :
Glass containers
Glitter
Foam brush
Painter's tape
ModPodge
You want to learn how to make glitter vases?
Then watch this video tutorial. Glitter vases are beautiful decorative addition to your room..
Source By 
Rebeka Manualidades